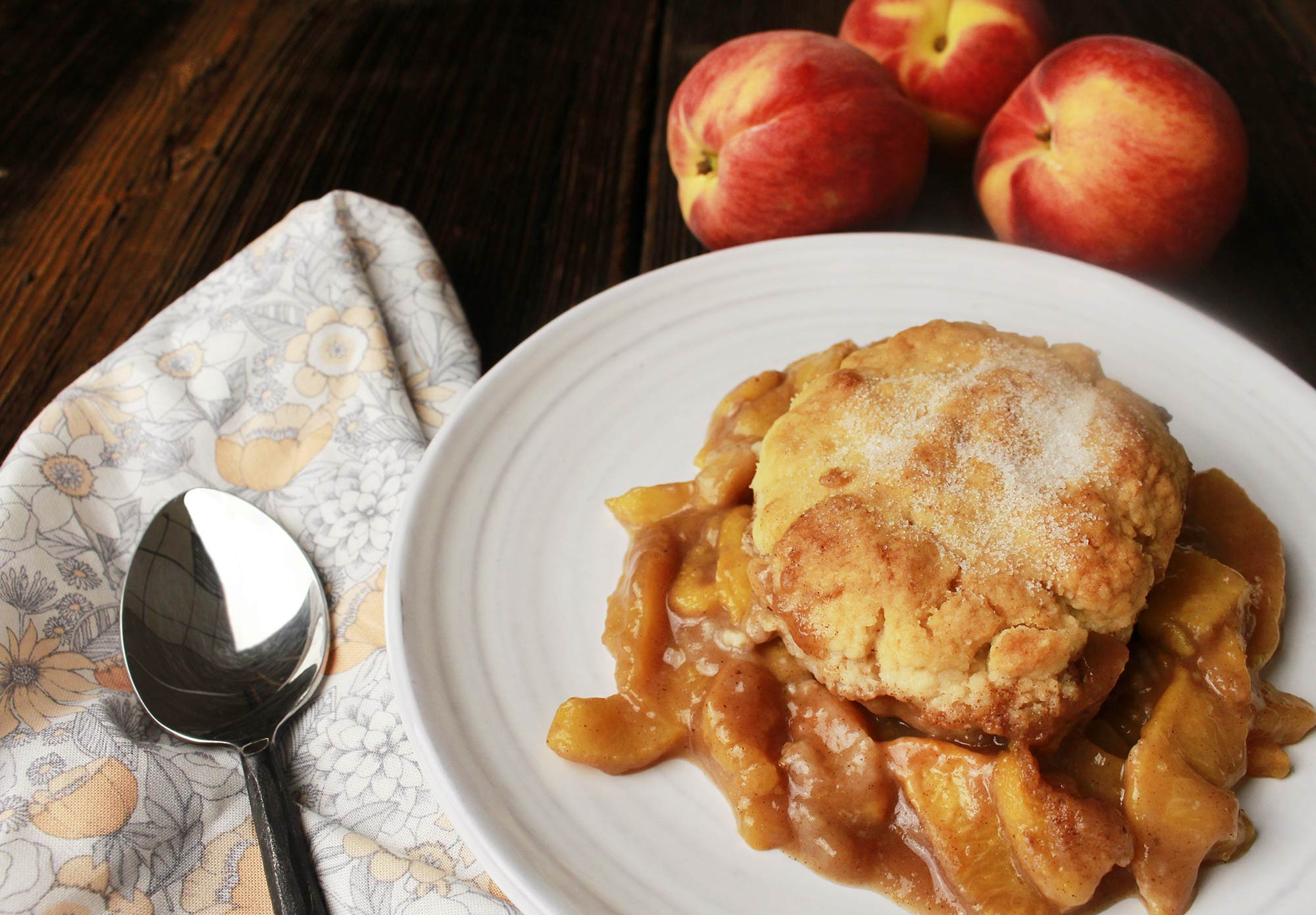 This tried-and-true family recipe has been passed down three generations and is an ode to summer peaches. Made with a traditional biscuit top, this cobbler is simple, delicious and always a crowd pleaser.
INSTRUCTIONS
Preheat oven to 375 degrees.
For the biscuits: In a large bowl, combine flour, 1/3 cup granulated sugar, baking powder and salt. Using a fork, two knives, or a pastry blender, cut the butter into it until the mixture resembles coarse meal.
Whisk together egg and cream in a liquid-measuring cup. Slowly add this mixture to the dry ingredients; mix with a fork until dough just comes together. Turn dough out onto a lightly floured board, and roughly shape into a 12-inch log. Cut into twelve equal portions.
Place rough balls of dough on top of peach mixture. Sprinkle with remaining 2 tablespoons granulated sugar. Bake until golden brown, about 45 minutes. Let cool slightly.
For the cobbler filling: mix sugars, flour and spices together; add the mixture to the peaches to combine. Add melted butter and vanilla and gently stir. Place in a buttered 13 x 10 baking dish.
Optional: Top with vanilla ice cream or whip cream and enjoy.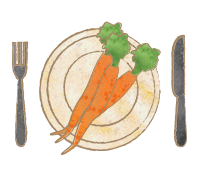 Fresh Ingredients Delivered!
We help make cooking fresh, healthy meals easy and convenient. Get creative in the kitchen with organic produce and artisan ingredients conveniently delivered to you. From the fields to your table, there is a simple way to live deliciously.