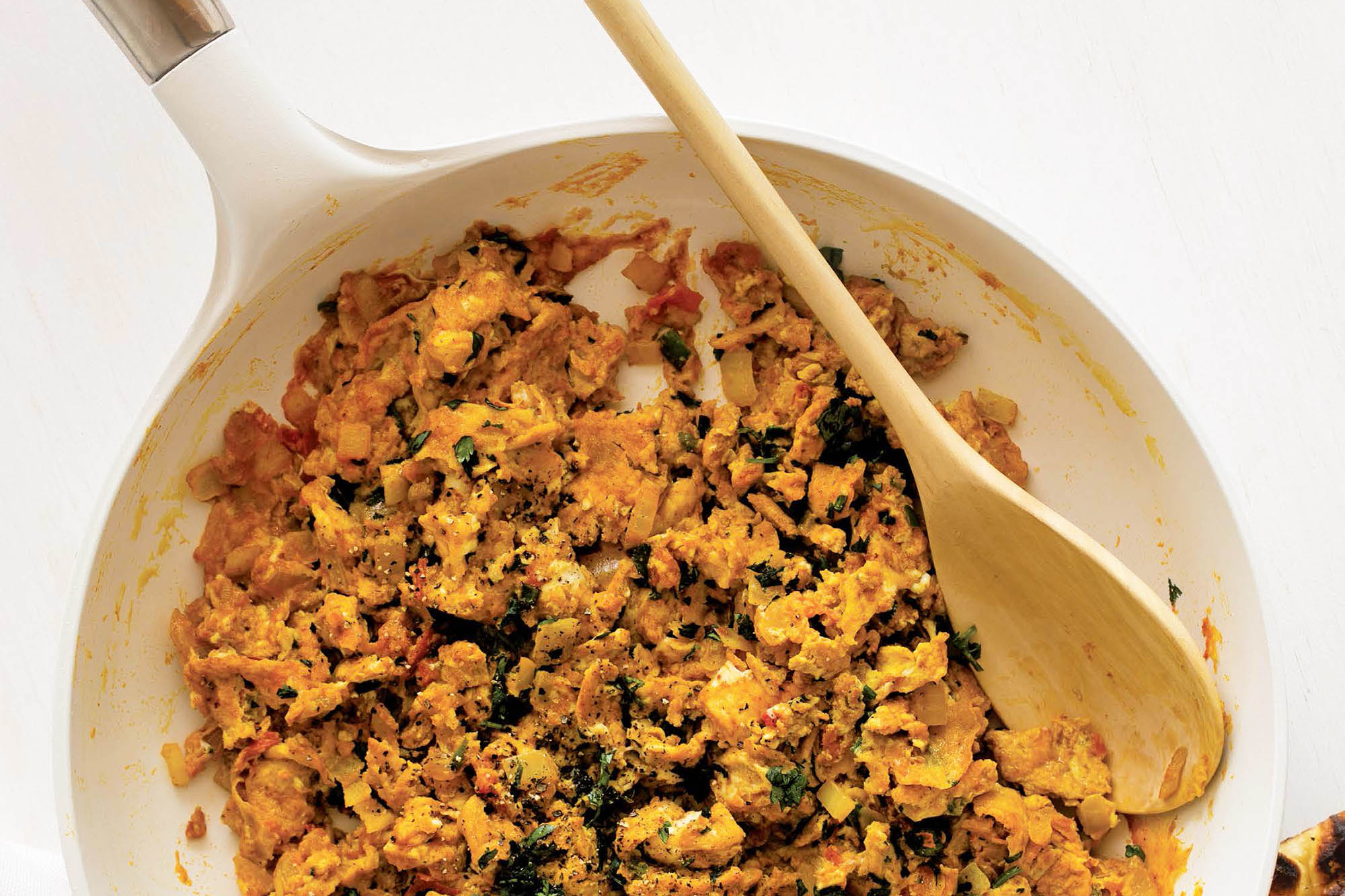 Scrambled eggs are a classic American breakfast dish, but there are many flavor-packed versions worldwide that we also like. We both adore the bright flavors of India and this Indian take on scrambled eggs. The bold spices are addictive and are perfectly complemented by a finish of fragrant cilantro. Serve the eggs with grilled naan for a hearty breakfast.
INSTRUCTIONS
Shop our: oil, spices, egg, organic produce farm boxes
Melt the ghee in a large skillet over medium-high heat. Add the onion and sauté for about 5 minutes, until translucent. Add the tomato, garlic, chile, and ginger and sauté for 1 minute longer. Stir in the tomato paste, coriander, garam masala, turmeric, paprika, and 1 1/2 tablespoons of the cilantro, and then lower the heat to medium. Gradually add the eggs while stirring to mix with the seasoning; and then cook, stirring gently, until the eggs are cooked hard.
Divide the eggs among four plates, season lightly with salt and pepper, and top with the remaining 1 1/2 teaspoons cilantro. Serve immediately.
Reprinted with permission from The Perfect Egg, by Teri Lyn Fisher and Jenny Park, copyright © 2015, published by Ten Speed Press, an imprint of Penguin Random House LLC.
Photographs copyright © 2015 by Teri Lyn Fisher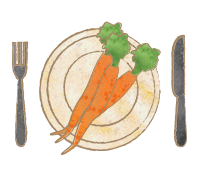 Fresh Ingredients Delivered!
We help make cooking fresh, healthy meals easy and convenient. Get creative in the kitchen with organic produce and artisan ingredients conveniently delivered to you. From the fields to your table, there is a simple way to live deliciously.