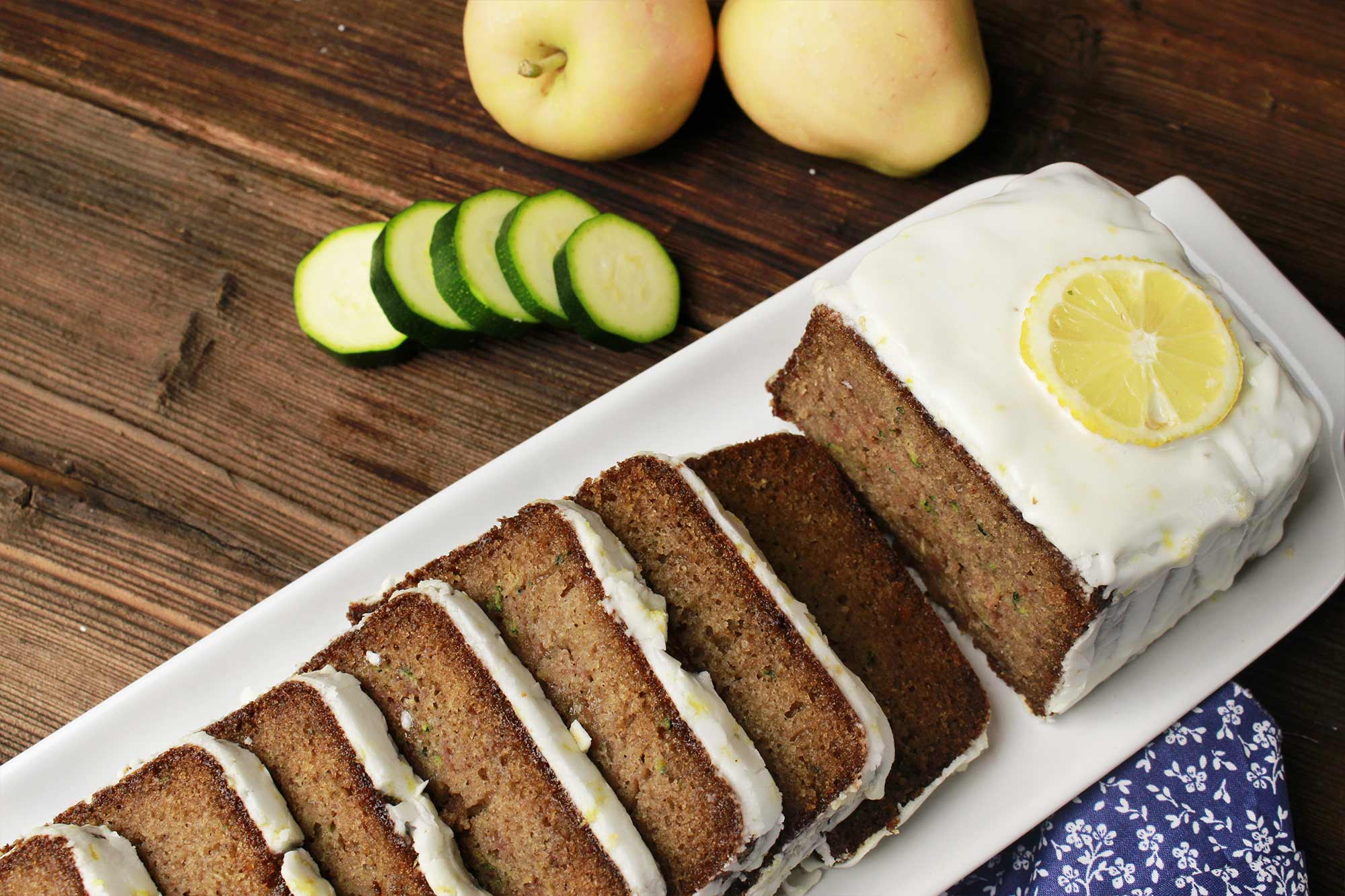 Apple Zucchini Country Cake
This Apple-Zucchini Country Cake is perfect for this time of year– late summer, early autumn when we're inspired to bake fall flavors but still have plenty of zucchini growing strong. This cake has a subtle apple flavor with a dash of cinnamon and nutmeg for spice. You can add pecans or walnuts if you like a crunchy texture and earthy flavor.
INSTRUCTIONS
Preheat oven to 350 degrees F. Coat your 9 x 5 x 3 inch loaf pan with a thin layer of olive oil, then sprinkle with flour.
Grate the zucchini and apple with a medium grater and set aside.
In a bowl, whisk together the flour, baking soda, baking powder, salt, cinnamon and nutmeg.
In a mixing bowl, beat the eggs, olive oil, honey or maple syrup and vanilla until well blended. Fold into the grated zucchini and apple.
Add the flour mixture, beating just until combined. Pour batter into prepared pan and bake until cake has risen and skewer or toothpick comes out clean. About 45 to 50 minutes.
For the glaze, use a fork to mix all ingredients together until thick, but spreadable, set aside in a wrapped container (make sure it doesn't dry out)
Let the cake cool completely. Once the cake is cool, pour and spread or drizzle the glaze over top.
Serve with your favorite vanilla ice-cream.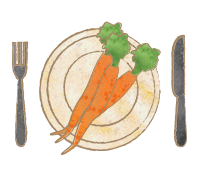 Fresh Ingredients Delivered!
We help make cooking fresh, healthy meals easy and convenient. Get creative in the kitchen with organic produce and artisan ingredients conveniently delivered to you. From the fields to your table, there is a simple way to live deliciously.