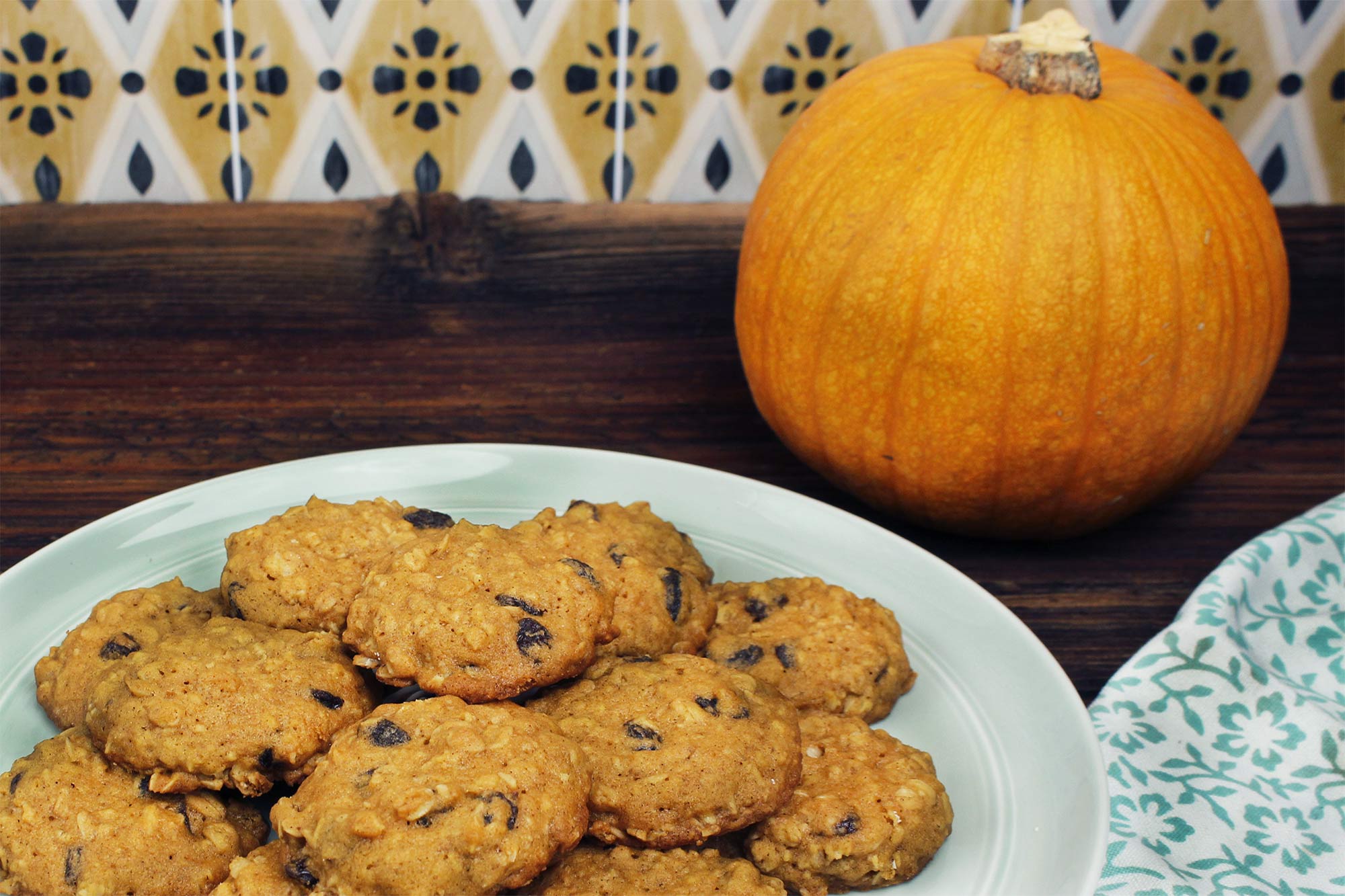 Pumpkin Oatmeal Raisin Cookies
These cookies are simply delicious. You will not be able to keep the cookie jar full. They're crunchy on the outside and soft on the inside. The sweetness of the sugar pie pumpkin and the assortment of spices makes them rich in flavor.
INSTRUCTIONS
**How to make fresh pumpkin purée:
Cut the sugar pie pumpkin in half. Scrape out all the seeds and string. Cut the pumpkin into smaller pieces. Place the pumpkin pieces in a pot with a steam basket and steam until the pumpkin is tender, about 10 to 15 minutes.
Lay the pumpkin pieces on a towel and let cool completely. Cut off the rind and compost. Place the pumpkin pieces into a food processor blender and purée.
Heat the oven to 350 degrees F.
In a medium mixing bowl, mix together the flour, baking soda, cinnamon, ginger, nutmeg, cloves and salt. Set aside.
In a large mixing bowl, beat the butter and both sugars until light and creamy. Add in the eggs, vanilla and pumpkin purée. Beat well.
Add in the flour mixture and mix well. Stir in the oats and raisins.
Drop by rounded spoonfuls onto an ungreased cookie sheet. Bake 12 to 14 minutes until cookies are golden brown. Let cool 1 minute and then cool on a cookie rack. Store in an airtight container.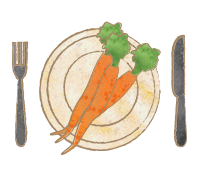 Fresh Ingredients Delivered!
We help make cooking fresh, healthy meals easy and convenient. Get creative in the kitchen with organic produce and artisan ingredients conveniently delivered to you. From the fields to your table, there is a simple way to live deliciously.