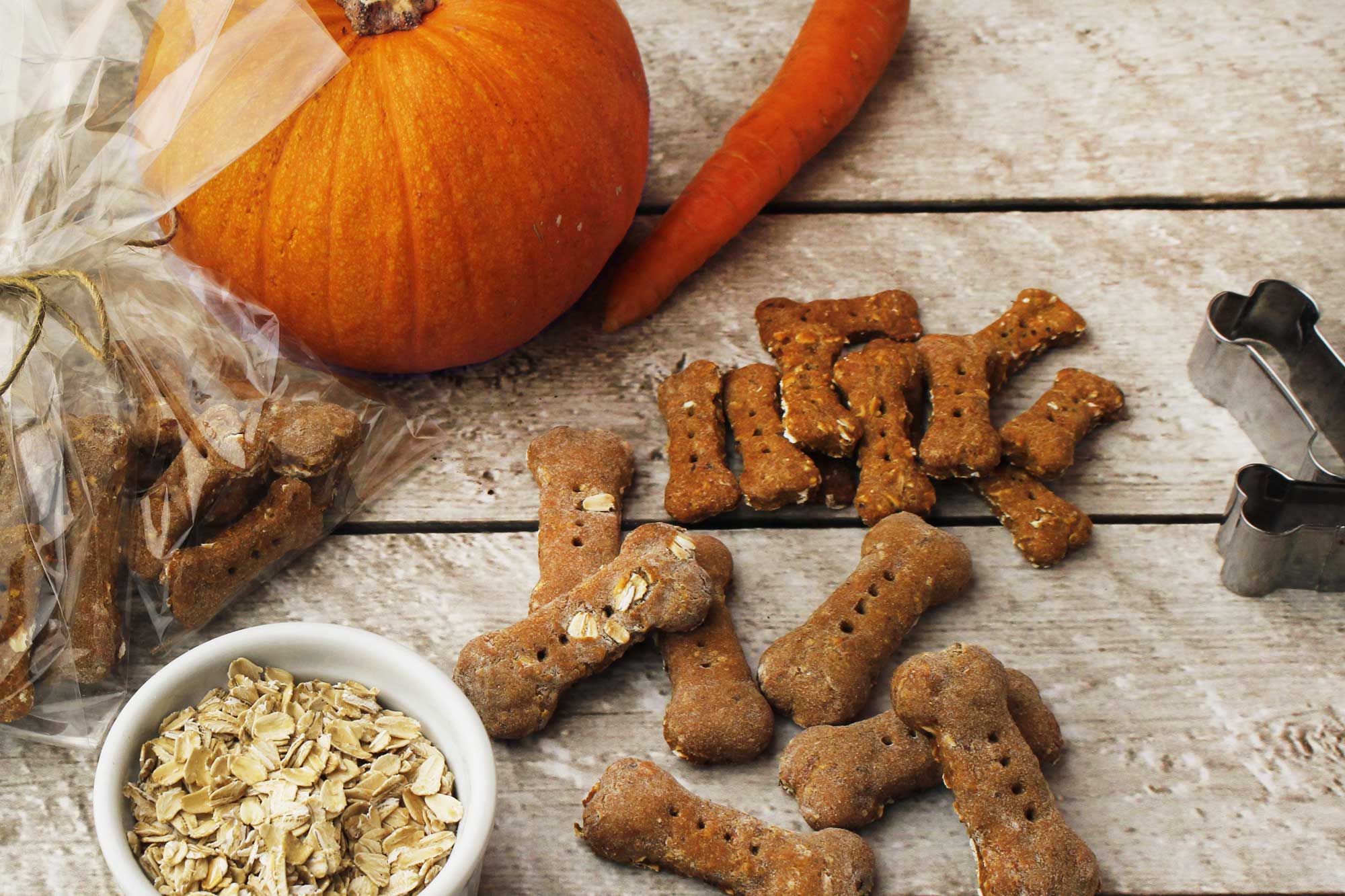 Pumpkin and Peanut Butter Doggie Treats
These protein-filled doggie biscuits will make your pup jump for joy. Not only do they love this delicious treat, but it's great for their digestion, too.
INSTRUCTIONS
Note: If your dog is allergic to wheat, you can substitute brown rice flour , just add 1/4 cup more oats.
**How to make fresh pumpkin purée:
Cut the sugar pie pumpkin in half. Scrape out all the seeds and string. Cut the pumpkin into smaller pieces. Place the pumpkin pieces in a pot with a steam basket and steam until the pumpkin is tender, about 10 to 15 minutes.
Lay the pumpkin pieces on a towel and let cool completely. Cut off the rind and compost. Place the pumpkin pieces into a food processor blender and purée.
Preheat the oven to 350 degrees F.
In a small pot, bring the chicken or vegetable broth to a simmer over medium heat. Add in the uncooked quinoa and cover. Reduce the heat to low and simmer 10-15 minutes, until tender. Let cool completely.
In a large mixing bowl, whisk together the flour, oats and cinnamon. Add in the cooked, cooled quinoa, eggs, egg white, pumpkin purée and peanut butter.
The dough should be dry and stiff. Add more flour if it is too sticky. Roll the dough into a 1/2-inch thick rectangle and cut out your favorite shapes. Place the biscuits on a nonstick sheet tray.
Bake until hard, about 30 to 40 minutes.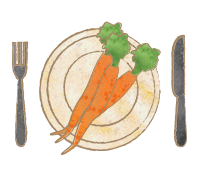 Fresh Ingredients Delivered!
We help make cooking fresh, healthy meals easy and convenient. Get creative in the kitchen with organic produce and artisan ingredients conveniently delivered to you. From the fields to your table, there is a simple way to live deliciously.