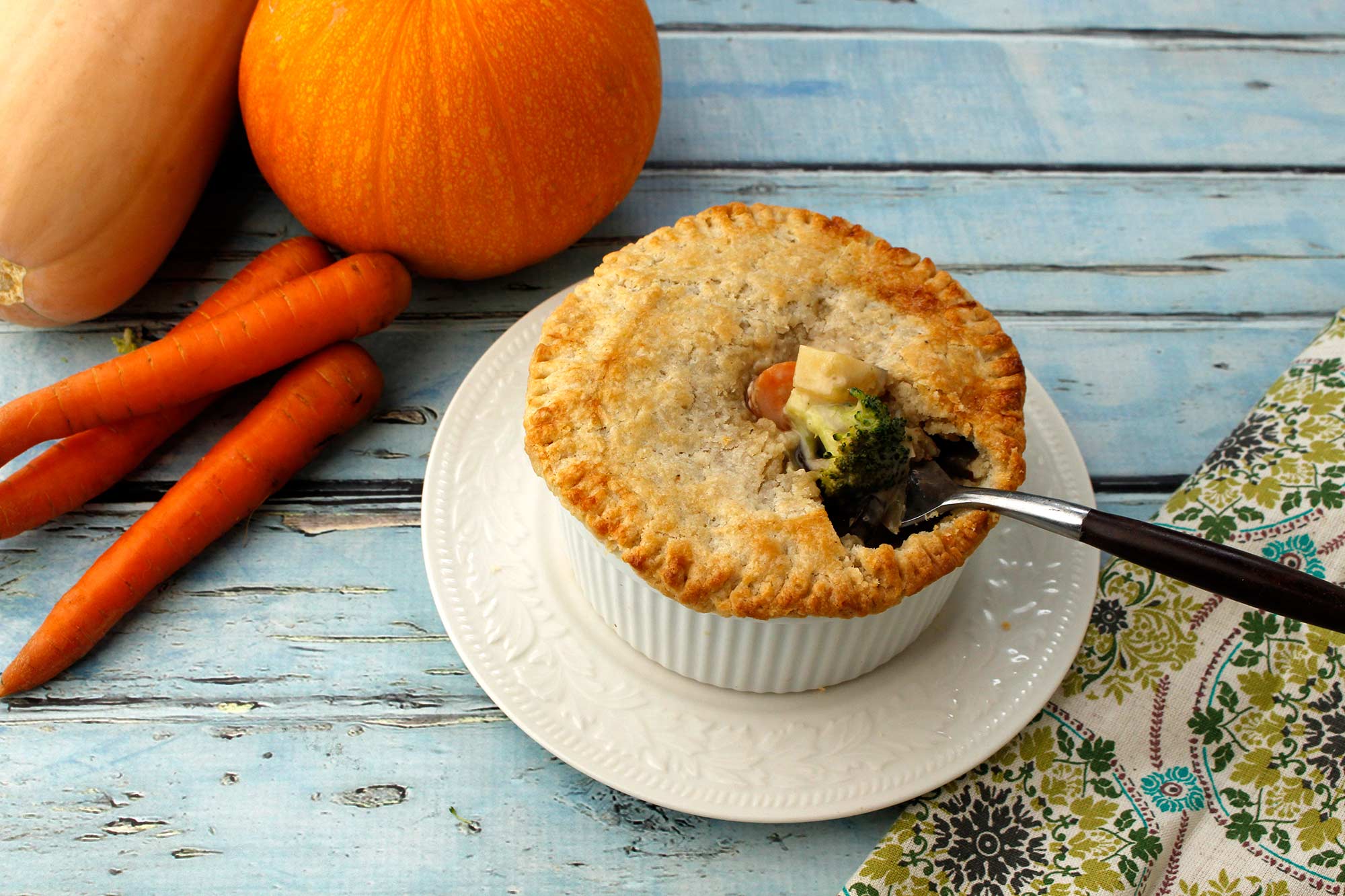 This Autumn Pot Pie is comfort food at its very best! Packed with seasonal veggies in a creamy sauce and topped with a flaky homemade crust, it's the perfect way to warm up on a chilly fall night.
INSTRUCTIONS
To make the pie dough:
Sift together the flour and sugar. Whisk in the salt. Cut ice cold butter into uniform cubes. Add to the flour mixture. Drizzle in the apple cider vinegar and the water to achieve soft, dry dough.
With a fork, incorporate the butter into the flour until coarse crumbs begin to form. Pour onto a lightly floured surface and push together to achieve a cohesive mass (do not overwork). Wrap in film and refrigerate or freeze dough until needed.
Heat the oven to 400 degrees F and arrange a rack in the middle.
To make the filling:
Melt the butter over medium heat in a 3- to 4-quart saucepan. When it foams, add onions, garlic, celery, parsnip and carrots. Cook until just until soft and onions are translucent, about 2 minutes. Add white wine and reduce slightly. Add mushrooms, cauliflower, broccoli and potato, season well with salt and freshly ground black pepper, and stir to coat. Cook, stirring rarely, until mushrooms have released their water and are shrunken, about 5 minutes.
Sprinkle the flour over vegetables, stir to coat, and cook until raw flavor is gone, about 1 to 2 minutes. Add broth and milk, stirring constantly until mixture is smooth. Bring to a simmer over medium heat and cook until slightly thickened, about 5 minutes.
Remove from heat, add pumpkin, butternut, and thyme. Stir to coat. Season well with salt and freshly ground black pepper. Turn filling into an 8 by 8-inch baking dish.
Whisk together the egg with 2 teaspoons water and a pinch of salt until evenly mixed. Set aside.
Roll out dough into a 1/8-inch thick piece and with kitchen shears, cut dough to fit over the baking dish. Place dough over filling and tuck into the edges of the dish. Brush dough with egg wash and cut slits in the top to vent. Place on a baking sheet and bake until crust is golden brown and mixture is bubbling, about 25 to 30 minutes. Let sit at least 5 minutes before serving.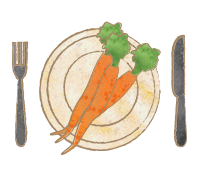 Fresh Ingredients Delivered!
We help make cooking fresh, healthy meals easy and convenient. Get creative in the kitchen with organic produce and artisan ingredients conveniently delivered to you. From the fields to your table, there is a simple way to live deliciously.