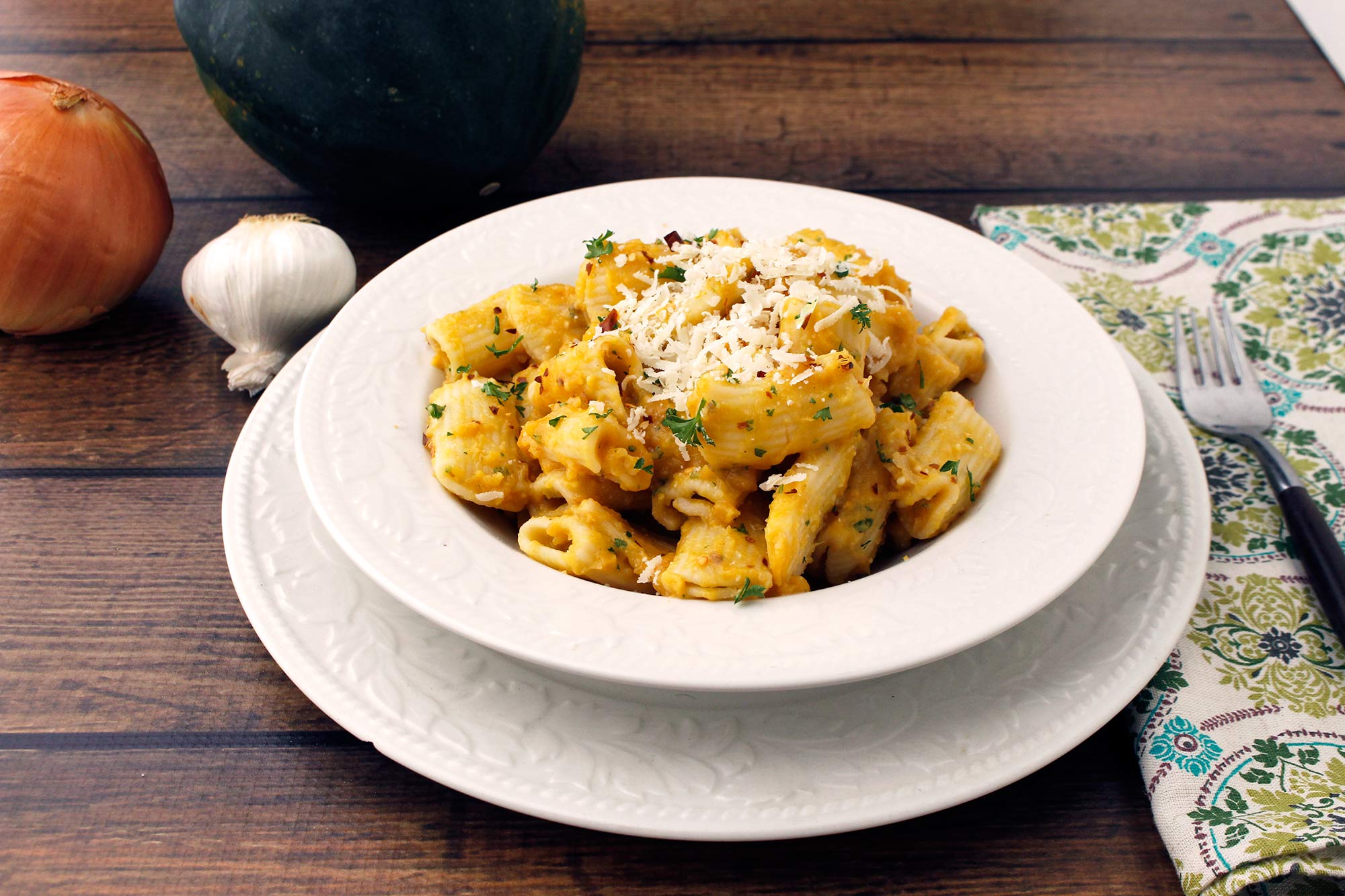 Acorn Squash Rigatoni "Alfredo"
We love the nutty flavor of acorn squash with pasta. It is flavorful and healthy. It pairs well with savory food like garlic and onions. We added red pepper flakes for a little zing. This recipe is vegan without the Parmesan.
INSTRUCTIONS
Shop our: oil, almond milk, cheese, organic produce farm boxes
Heat oven to 400 degrees F.
*Roasting Squash: Cut acorn squash in half, scrape out and discard seeds and strings. Rub 1 tablespoon of olive oil on the inside and outside of both pieces of squash. Lay each piece face down onto a sheet pan and bake until tender, about 15 minutes.
While roasting squash, chop onions and garlic. Heat a sauté pan on high heat. Once hot, add 1 tablespoon olive oil. Once oil is hot, add onions, stirring frequently until starting to caramelize (do not burn). Turn down heat to medium low, add chopped garlic, and cook until tender, about 1 minute. Add white wine and reduce liquid by half. Add 1 teaspoon sea salt and 1/2 teaspoon cracked black pepper. Continue to cook until onions are caramelized, golden brown. You may need to add a little water to keep the onions from sticking to the pan. When done, turn off heat and set aside.
In a large pot, fill 3/4 of the pot with water, add 1 teaspoon sea salt and bring to a boil. Add pasta and cook for 8 to 12 minutes until tender. Strain and set aside.
Acorn squash should be tender by now. Scoop out the flesh and place into a food processor or blender. Add onion/garlic mixture, almond milk, 1 teaspoon Parmesan (optional), 1/2 teaspoon sea salt, and purée.
Pour purée over hot pasta, toss with parsley, Parmesan (optional) and red pepper flakes.
Place pasta in a serving dish, sprinkle with more Parmesan (optional) and parsley. Enjoy!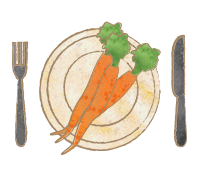 Fresh Ingredients Delivered!
We help make cooking fresh, healthy meals easy and convenient. Get creative in the kitchen with organic produce and artisan ingredients conveniently delivered to you. From the fields to your table, there is a simple way to live deliciously.