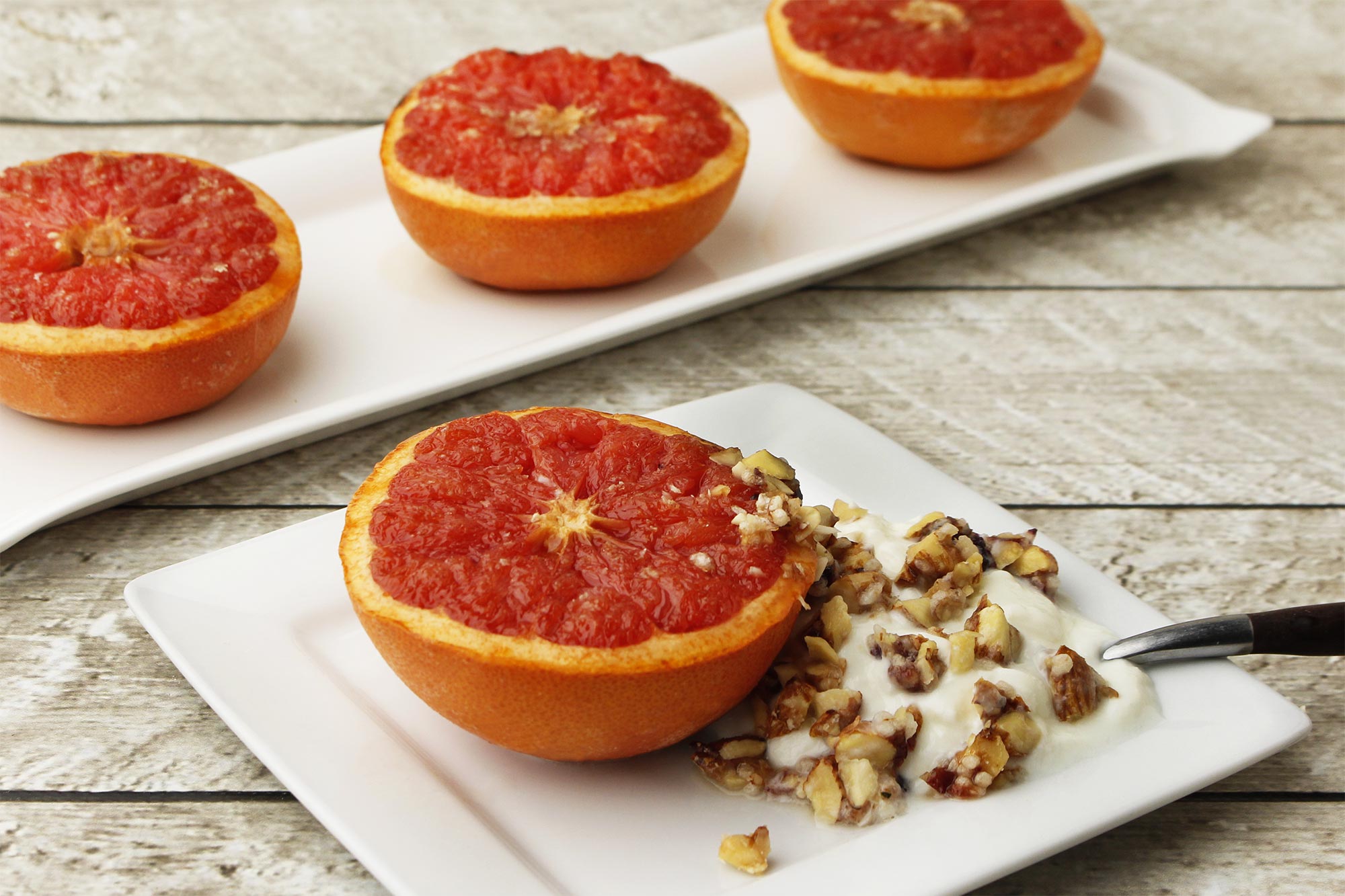 Broiled Grapefruit with Greek Yogurt
Not overly sweet, this recipe is a grapefruit-lover's delight. The warm grapefruit pairs well with the cold, honey-sweetened yogurt and adding crunchy granola or nuts makes for a more substantial breakfast or healthy snack.
INSTRUCTIONS
Preheat the broiler.
Start by laying your grapefruit on its side and slicing it right down the middle. Slice a thin slice off the bottom peel of each half to make sure they don't wiggle. Place the grapefruit halves face-down on paper towels for about five minutes to absorb excess moisture.
In a small bowl, mix together the raw sugar, ginger and cinnamon and a dash of salt. On a baking sheet, place the grapefruit halves face up. Sprinkle each half with even amounts of the sugar mixture.
Broil for 7 to 10 minutes, until the sugar is melted and slightly caramelized. Let the grapefruit halves cool for at least a few minutes; serve warm or at room temperature with yogurt (swirl in honey if you'd like) and granola, dried fruit and nuts.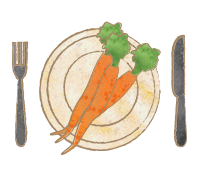 Fresh Ingredients Delivered!
We help make cooking fresh, healthy meals easy and convenient. Get creative in the kitchen with organic produce and artisan ingredients conveniently delivered to you. From the fields to your table, there is a simple way to live deliciously.