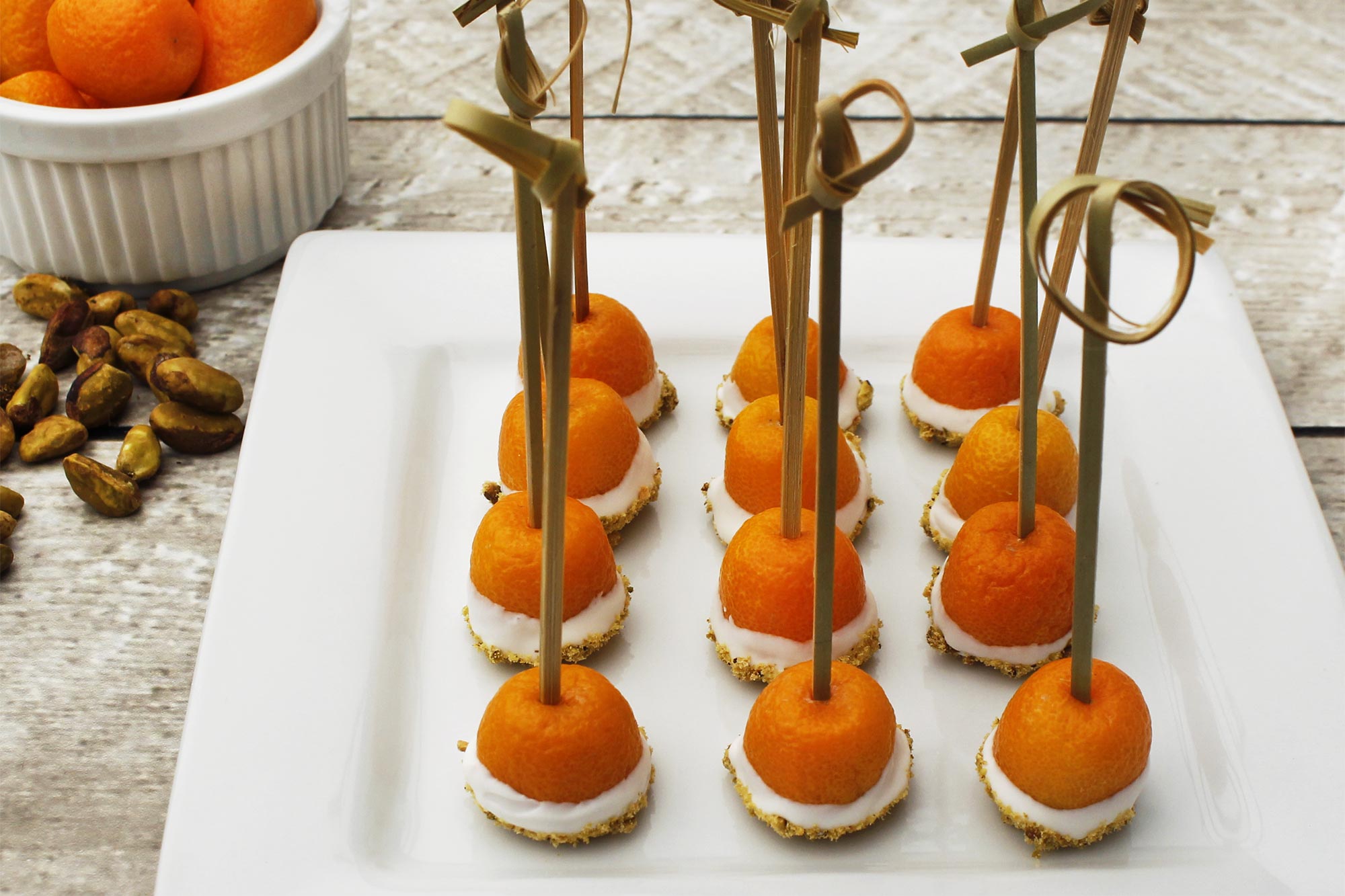 Kumquat and Pistachio Bites
These sweet, tart and nutty little delights will impress your family and friends and you'll end up making them all winter long -- luckily they're easy to make!
INSTRUCTIONS
Remove the shells from the pistachios. Toast them in a small pan until slightly golden brown, about 2 minutes. When cooled, grind them in a coffee grinder with sea salt or finely chop them with the salt. Pour pistachio grounds onto a flat sheet pan and set aside.
Cut each kumquat in half, crosswise. With a toothpick or skewer pick out the seeds, then put the open side on a paper towel for about 5 to 8 minutes to soak up some of the juice.
Melt the white chocolate in a microwave (15 seconds at a time) or in a double boiler until smooth.
Skewer each kumquat half through the stem side (not all the way through, about halfway) and dip the open bottom into the melted white chocolate and then dip into the pistachio grounds, making sure the ground pistachio sticks to the white chocolate.
Let them harden completely and serve. (Reminder: you eat the kumquat, peel and all!).
Store any leftovers in the refrigerator for up to one week.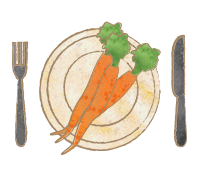 Fresh Ingredients Delivered!
We help make cooking fresh, healthy meals easy and convenient. Get creative in the kitchen with organic produce and artisan ingredients conveniently delivered to you. From the fields to your table, there is a simple way to live deliciously.