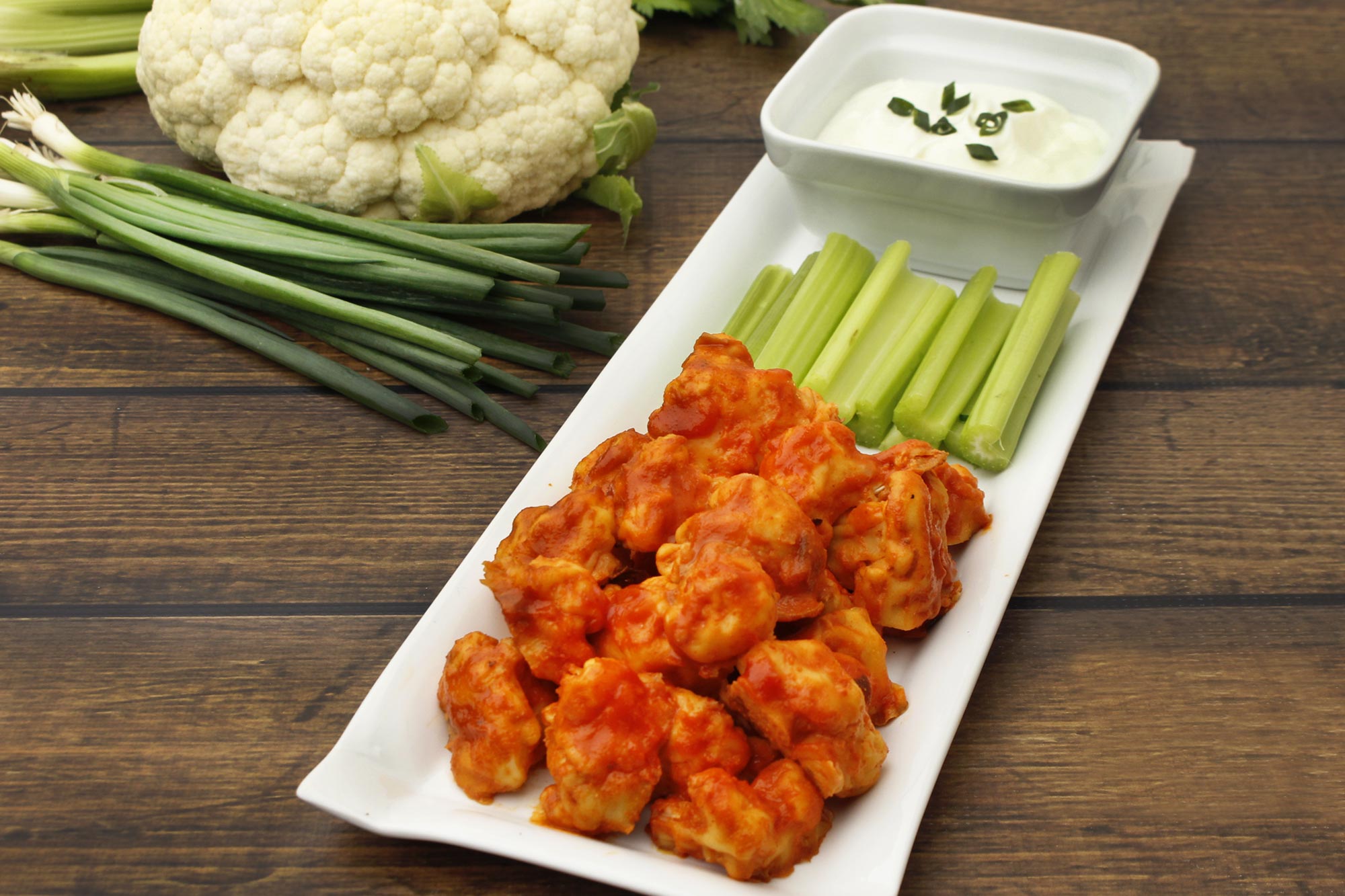 Crispy Cauliflower Buffalo "Wings"
This vegetarian version of "wings" will knock your socks off! They are spicy and super tasty. The Greek yogurt dip is refreshing and is a delicious complement to the spiciness, and also cuts some of the heat.
INSTRUCTIONS
Shop our: oil, spices, dairy, organic produce farm boxes
Preheat the oven to 450 degrees F.
Remove the outer leaves from cauliflower and discard. Cut the cauliflower into florets and set aside.
In a medium-size bowl, combine the flour, water, hot sauce, garlic powder and salt. Whisk together until smooth.
Toss the cauliflower florets into the batter, making sure to coat each piece completely, then place the battered cauliflower on a lightly greased, nonstick baking sheet. Bake for 15 minutes, tossing halfway through.
While the cauliflower is cooking, combine the melted butter, hot sauce and vinegar in a large bowl. When the cauliflower is done, remove it from the oven and gently toss it in the hot sauce mixture. Place the cauliflower back on the baking sheet and cook for an additional 15 minutes until it becomes crispy. Allow the cauliflower to cool for 10 minutes before serving.
To make the dip, mix together the yogurt, green onions and lemon juice. Pour into a small dipping dish.
Serve the crispy cauliflower with celery sticks and dip.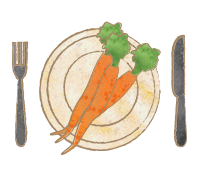 Fresh Ingredients Delivered!
We help make cooking fresh, healthy meals easy and convenient. Get creative in the kitchen with organic produce and artisan ingredients conveniently delivered to you. From the fields to your table, there is a simple way to live deliciously.