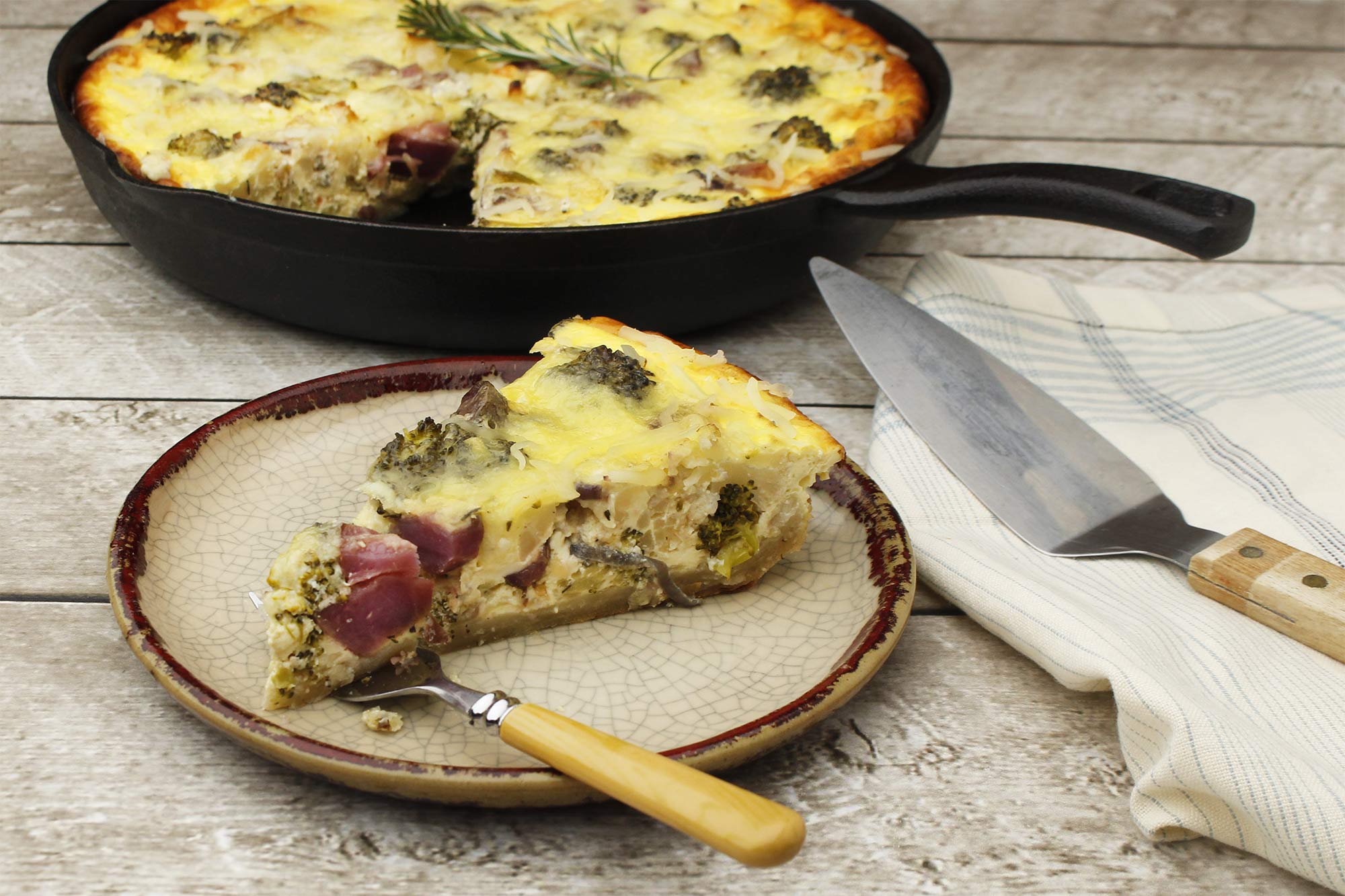 Roasted Cauliflower, Broccoli and Potato Skillet Quiche
This easy quiche goes from your oven to the table. It's full of healthy veggies and is perfect for a rainy day.
INSTRUCTIONS
Preheat the oven to 375 degrees F.
Prepare an oven-safe skillet with olive oil by rubbing it onto the bottom and all sides. (If you don't have an oven-safe skillet, you can use an 8 - 9 inch pie plate).
Roll out the pie dough into an 1/8-inch thick circle. Place the dough into your skillet, making sure to press the dough into the corners and bottom of the pan. Chill the dough while you prepare the other ingredients.

Grate the cheese, setting aside ½ cup to use later.

Cut the broccoli and cauliflower into small florets and place them in a medium bowl. Cut the potatoes into cubes and thinly slice the red onion. Add them to the bowl and toss all the vegetables with the olive oil and rosemary. Season to taste with salt and pepper, then roast them in the oven for 15 minutes, until tender. Let cool.

In a medium bowl, beat the eggs slightly. Whisk in the half & half, cheese (except the ½ cup), cooled broccoli mixture, garlic, salt and pepper.
Pour the mixture into the pie shell.
Bake 40 minutes, sprinkle with the remaining cheese and bake 5 to 10 more minutes, until a knife inserted into the center comes out clean.

Serve warm.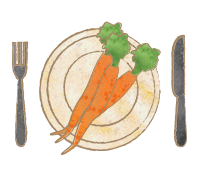 Fresh Ingredients Delivered!
We help make cooking fresh, healthy meals easy and convenient. Get creative in the kitchen with organic produce and artisan ingredients conveniently delivered to you. From the fields to your table, there is a simple way to live deliciously.