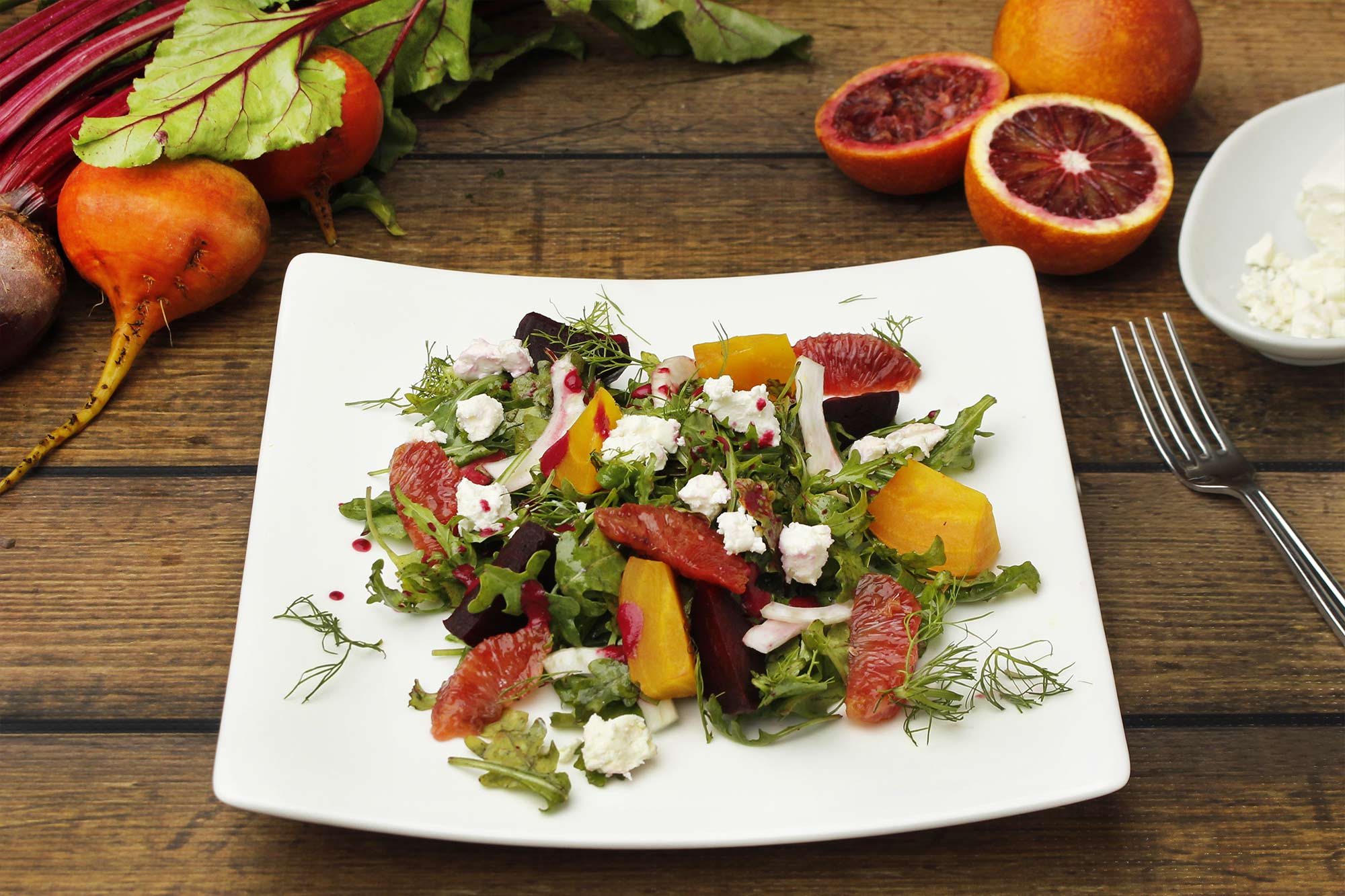 Beet Salad with Shaved Fennel
Earthy beets, the unmistakable flavor of fennel and fresh, bright citrus are brought together with a tangy and refreshing dressing. This classic restaurant dish combination is a flavor sensation!
INSTRUCTIONS
Preheat the oven to 350 degrees F.
Place the beets in a large roasting pan and pour over water, red-wine vinegar, sugar and 3 tablespoons salt. Cover with parchment and foil. Roast until just tender and can easily be pierced with a knife, about 40 minutes.
Peel the beets under cool water. Cut in half lengthwise and again in quarters.
Juice 2 of the blood oranges into a small pot and boil until the juice is reduced by half. Add the orange juice to a blender with one beet and the champagne vinegar and blend until smooth. While the motor is running, add the oil and season with salt and pepper. Strain into a medium bowl.
Peel the remaining blood orange and separate into sections. Toss the fennel, fronds, and arugula with 2 tablespoons dressing. Plate dressed greens. Toss the remaining beets and orange sections in the vinaigrette, season with more salt and pepper if necessary, and arrange on top of the greens. Sprinkle with goat cheese and serve.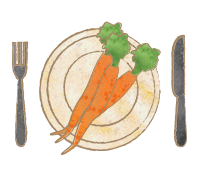 Fresh Ingredients Delivered!
We help make cooking fresh, healthy meals easy and convenient. Get creative in the kitchen with organic produce and artisan ingredients conveniently delivered to you. From the fields to your table, there is a simple way to live deliciously.