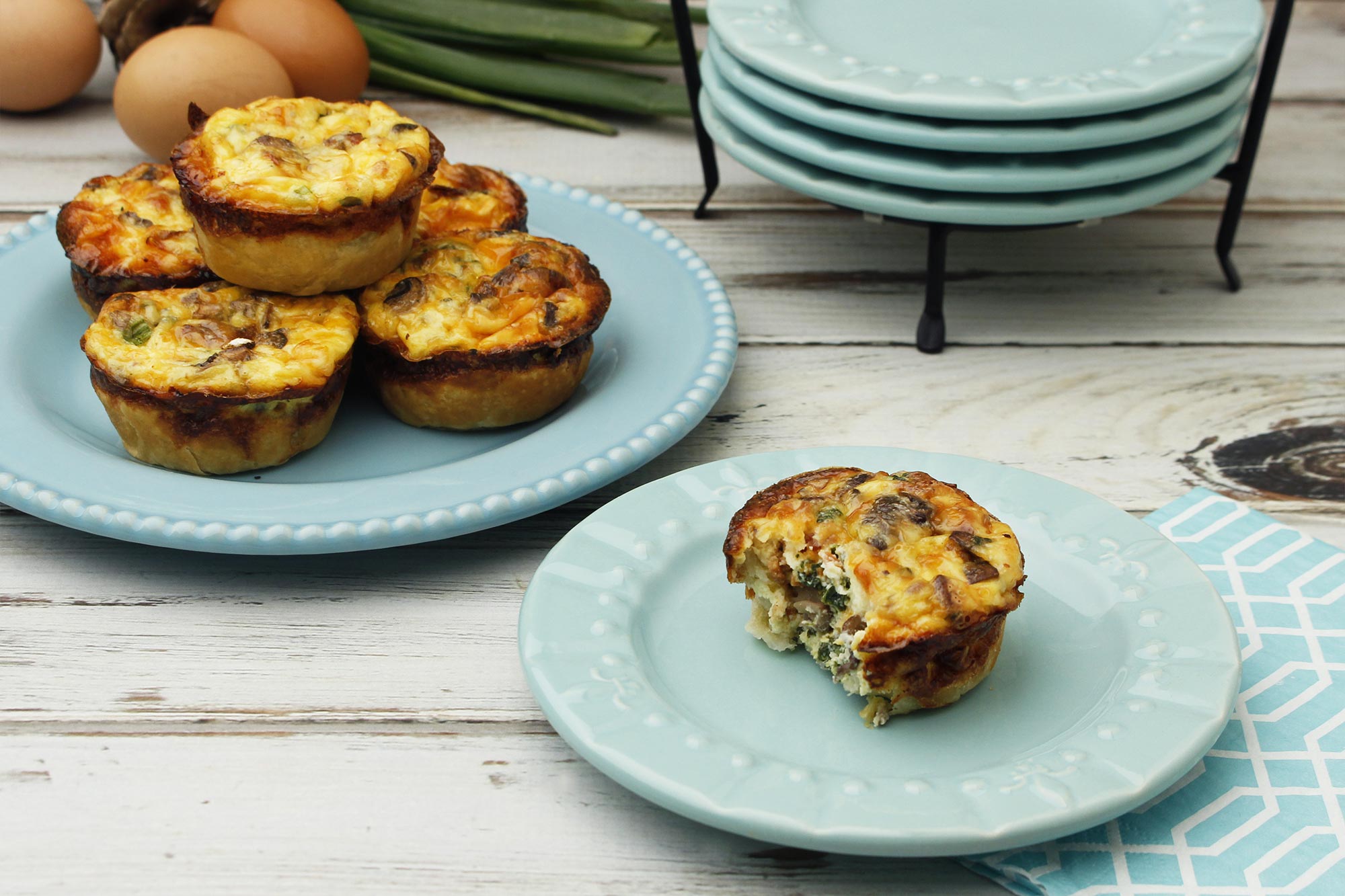 These quiche muffins are great for breakfast or a snack on the run, warm or cold. Make them with seasonal produce: butternut squash in the fall, Brussels sprouts in the winter, spinach in the spring or zucchini in the summer.
INSTRUCTIONS
Preheat the oven to 375 degrees F.
Spray a muffin pan with nonstick spray or line with muffin liners.
Roll out the pie dough until it measures 1/8-inch thick. Using a 3-inch diameter glass or cookie cutter, cut the dough into 3-inch diameter circles (you should get approximately 6-8 individual circles). Lay them in your muffin pan and push them down, pressing them into the bottom and sides. Chill while you prepare the other ingredients.

Grate the cheese, saving ½ cup for garnish.

Heat 1 tablespoon olive oil in a sauté pan over high heat. Add the mushrooms and cook until slightly browned, about 3 minutes. Add the garlic and cook until fragrant, about 30 seconds. Lower the heat and add your greens and the green onions. Sauté, stirring frequently, until the greens are tender and wilted, about 5 minutes. Pour the mixture into a small bowl and set aside.

In a medium bowl, beat the eggs slightly. Whisk in the half & half, cheese (except the 1/2 cup), salt and pepper. Whisk in the mushroom mixture.
Pour the quiche mixture into the muffin tin.
Bake for 20 minutes, sprinkle with the remaining cheese and bake 5 to 10 more minutes, until a knife inserted into the center of a muffin comes out clean.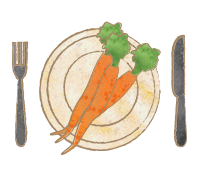 Fresh Ingredients Delivered!
We help make cooking fresh, healthy meals easy and convenient. Get creative in the kitchen with organic produce and artisan ingredients conveniently delivered to you. From the fields to your table, there is a simple way to live deliciously.