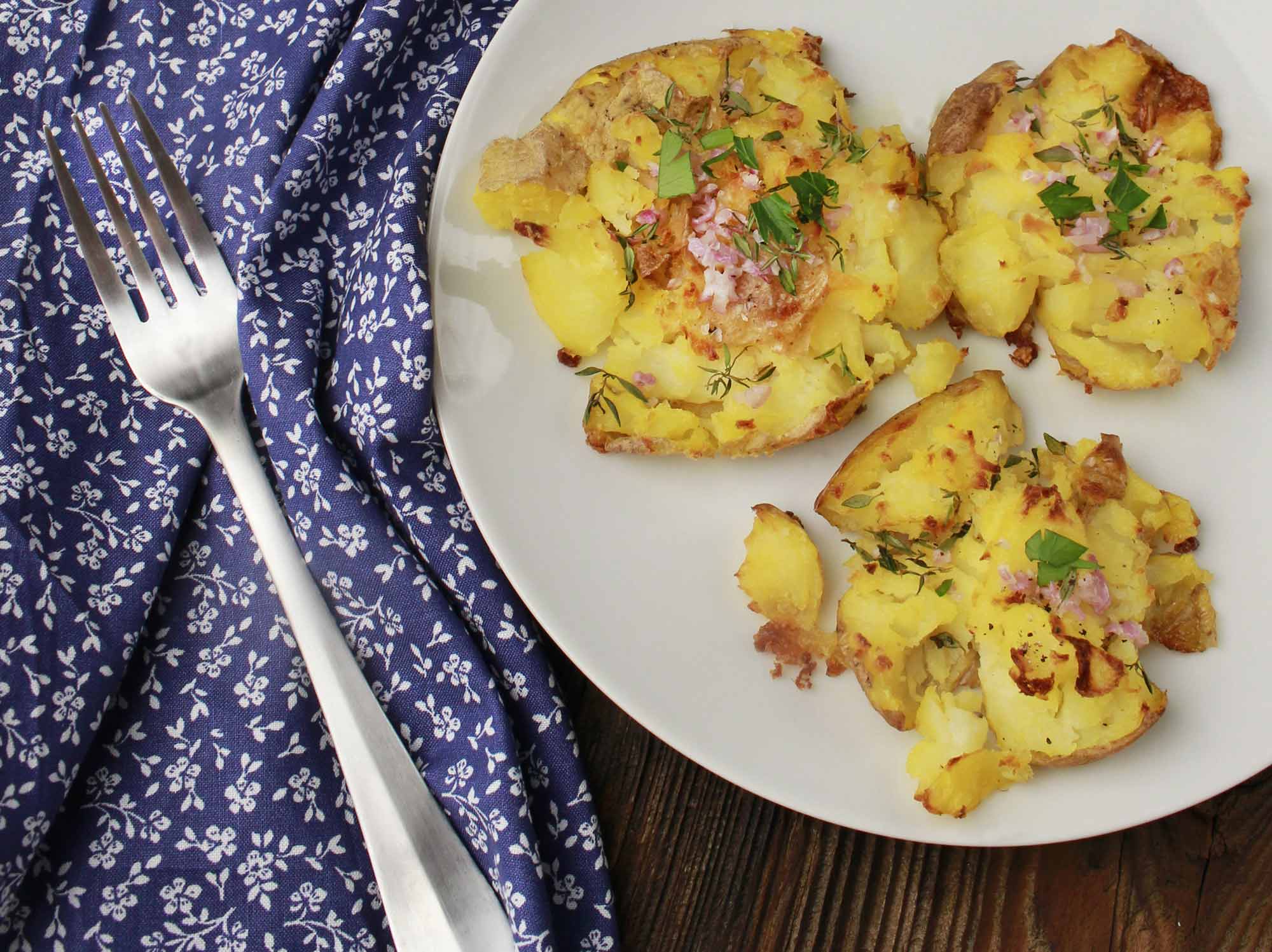 Fork-Crushed Potatoes with Shallots
This recipe is sure to become your new favorite potato side dish. They're delectably tender like a baked potato, but have the toasty, golden crunch of a French fry—only much healthier. A final flourish of minced shallots, fresh herbs and a squeeze of lemon juice brings these potatoes to a whole new level of delicious!
INSTRUCTIONS
Preheat oven to 450 degrees F.
Thoroughly wash potatoes and place in a large pot of cold water. Add salt to water and bring to boil. Reduce heat and cook at a slow boil for about 15 minutes - until fork tender.
Drain and place (leaving space in between each potato) on a baking sheet lined with a Silpat, aluminum foil or parchment paper. Gently crush each potato with a fork or potato masher. You want the potatoes to stay intact, but be spread out. We found a criss-crossing motion with the forks worked best.
Brush the smashed potatoes with 2 tablespoons olive oil and season with salt and pepper. Bake for 15 minutes, then remove from oven and add fresh thyme and minced shallot to each potato. Bake for another 5-8 minutes, or until the edges begin to turn golden brown.
Remove from oven and transfer to a serving platter. If you choose, squeeze a little bit of lemon juice and sprinkle freshly chopped parsley over each potato. Serve immediately.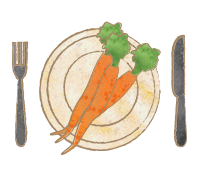 Fresh Ingredients Delivered!
We help make cooking fresh, healthy meals easy and convenient. Get creative in the kitchen with organic produce and artisan ingredients conveniently delivered to you. From the fields to your table, there is a simple way to live deliciously.