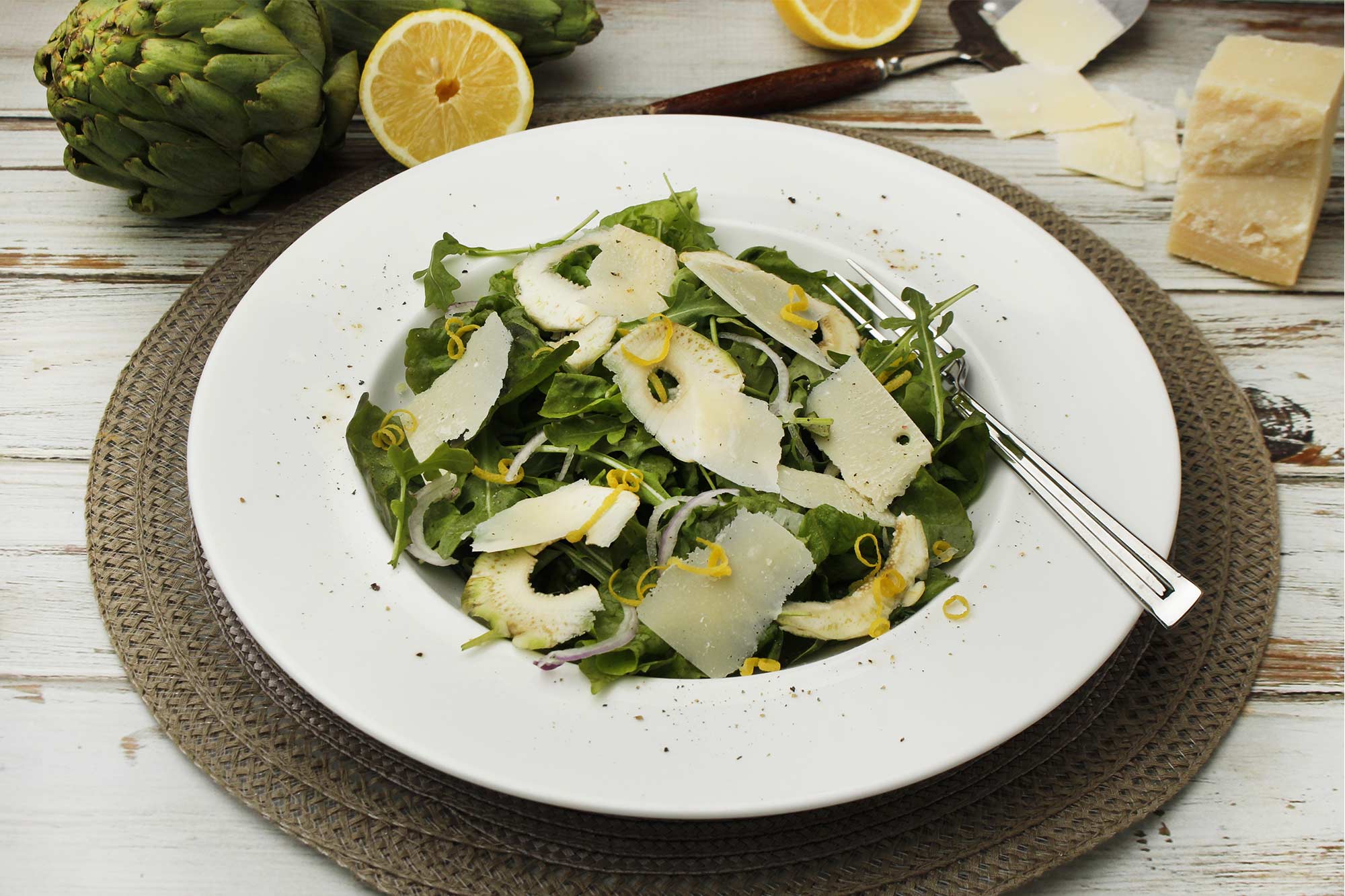 Refreshing Raw Artichoke Salad
Raw artichokes have a crunchy nutty flavor, which pairs perfectly with your favorite greens, salty Parmesan and refreshing lemon zest.
INSTRUCTIONS
Fill a medium bowl with water and ice. Cut one lemon in half and squeeze the lemon juice into the bowl, then place the two halves into the bowl. Set aside.
Prepare the artichokes: Cut off the stem and the top inch of the artichoke. Peel off all of the outer leaves, revealing the pale, tender inner leaves. Using a spoon, thoroughly remove the choke of the artichoke (the hairy part). Immediately place the artichoke hearts in the acidulated ice water.
Zest the other lemon and set aside. Mix the juice of the lemon with the vinegar, salt and olive oil and set aside.
Thinly slice the cheese. Assemble the greens on serving plates. Drain the artichoke, and, using a mandolin (or very sharp knife), thinly slice it over the greens. Drizzle the salad dressing over the top.
Sprinkle with the shaved Parmesan, lemon zest and freshly cracked pepper.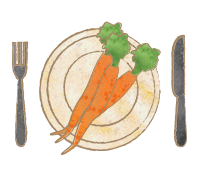 Fresh Ingredients Delivered!
We help make cooking fresh, healthy meals easy and convenient. Get creative in the kitchen with organic produce and artisan ingredients conveniently delivered to you. From the fields to your table, there is a simple way to live deliciously.