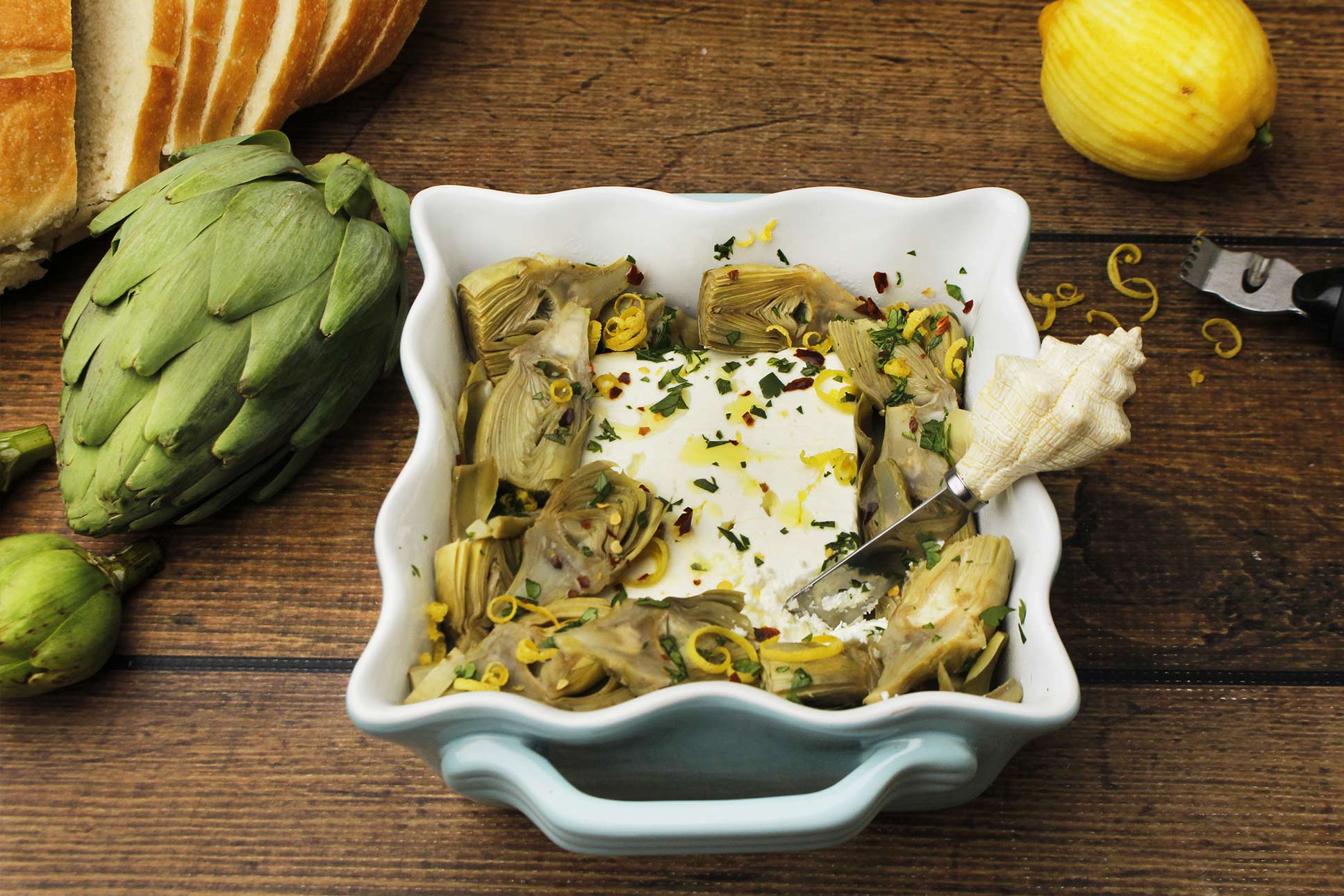 Fresh artichokes baked in feta is a total game-changer. Try not to eat the whole dish in one sitting. Actually, wait, go ahead.
INSTRUCTIONS
Preheat the oven to 350 degrees F.

Fill a medium bowl with water and ice. Cut one lemon in half and squeeze the lemon juice into the bowl, then place the two halves into the bowl. Set aside.

For baby artichokes: Working with one artichoke at a time, snap off the tough outer leaves until the pale-green leaves are exposed. Cut off the top third. Using a paring knife, peel the dark-green layer from base and stem; trim stem. Cut each artichoke in half lengthwise. Place artichokes in the ice water bath as you work.
For artichoke hearts: Cut off the stem and the top inch of the artichoke. Peel off all of the outer leaves, revealing the pale, tender inner leaves. Using a melon baller or spoon, scoop out the choke (the hairy part) of the artichoke. Quarter each heart and immediately place the artichoke heart pieces in the ice water bath.
Zest the remaining two lemons. Place the block of feta in a medium-sized baking dish. Put the artichokes all around the sides of the cheese. Pour the olive oil over the cheese and artichokes; sprinkle with parsley, garlic, red pepper flakes, lemon zest and pepper. Cover with parchment-lined foil and bake until the artichokes are tender and the cheese is heated through, about 30 to 40 minutes.

Cool slightly and serve with toasted bread.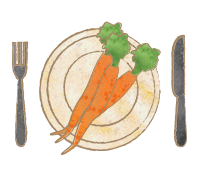 Fresh Ingredients Delivered!
We help make cooking fresh, healthy meals easy and convenient. Get creative in the kitchen with organic produce and artisan ingredients conveniently delivered to you. From the fields to your table, there is a simple way to live deliciously.