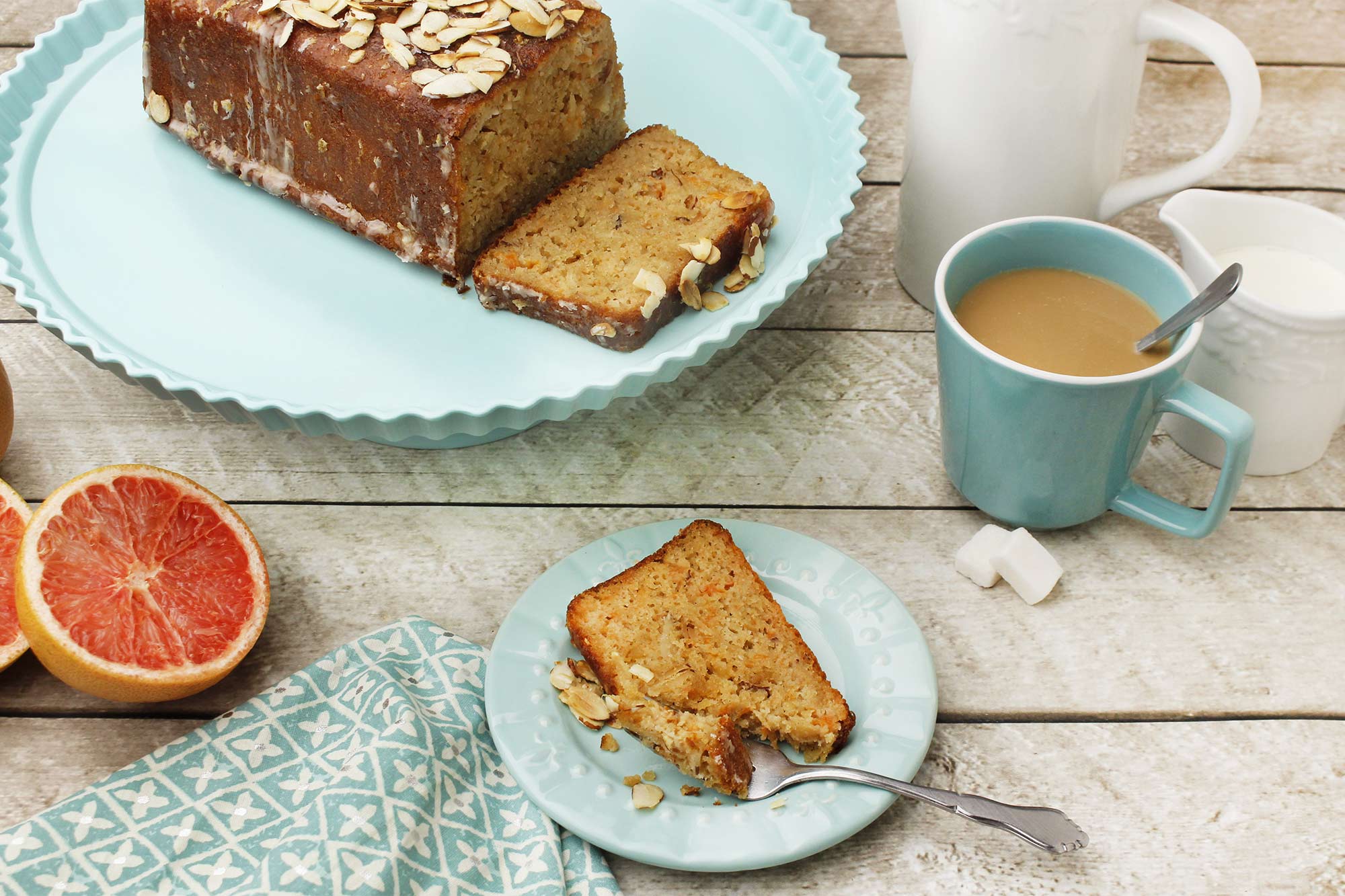 Grapefruit and Ginger Tea Bread
This dense tea bread has a lovely nutty flavor from the whole wheat and almonds and a citrus-y ginger finish. Perfect for breakfast or brunch!

INSTRUCTIONS
Preheat the oven to 350 degrees F. Spray a 9 x 5 inch loaf pan with nonstick baking spray and line the bottom with parchment paper.
In a dry sauté pan, toast the sliced almonds until golden brown, about 1- 2 minutes. Set aside to cool.
Cut and peel the white pith from the grapefruits. Cut the segments out of the membrane and set aside. Squeeze the membranes into a small bowl and collect any juice drippings.
In a small bowl, whisk together the flour, baking powder, baking soda and salt. Set aside.
In a large bowl, beat eggs and sugar until incorporated. Whisk in the sour cream, milk, almond extract and canola oil. Stir in the grapefruit pieces and zest.
Sift the flour mixture into the egg mixture just until moistened and no lumps remain. Fold in the crystallized ginger and ½ cup toasted almonds. Pour the batter into prepared loaf pan and bake until a knife or toothpick inserted into the center comes out clean, about 50-60 minutes. Cool on a wire rack; remove from pan and cool completely.
Meanwhile, whisk the powdered sugar, grapefruit zest and juice in a small bowl. Add in a little more powdered sugar if needed to make a thick yet pourable glaze. Place foil beneath the wire rack to catch drips. Turn the loaf upside down so the flat side is up, and drizzle the glaze over the loaf.
Sprinkle with remaining toasted almonds. Allow the glaze to set before slicing.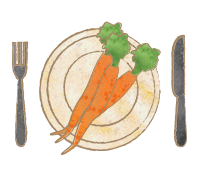 Fresh Ingredients Delivered!
Get connected to the finest organic farmers and artisans in your area. We deliver organic produce fresh from our family farm right to your door. From our field today to your fork tomorrow, there's a simple way to live deliciously!