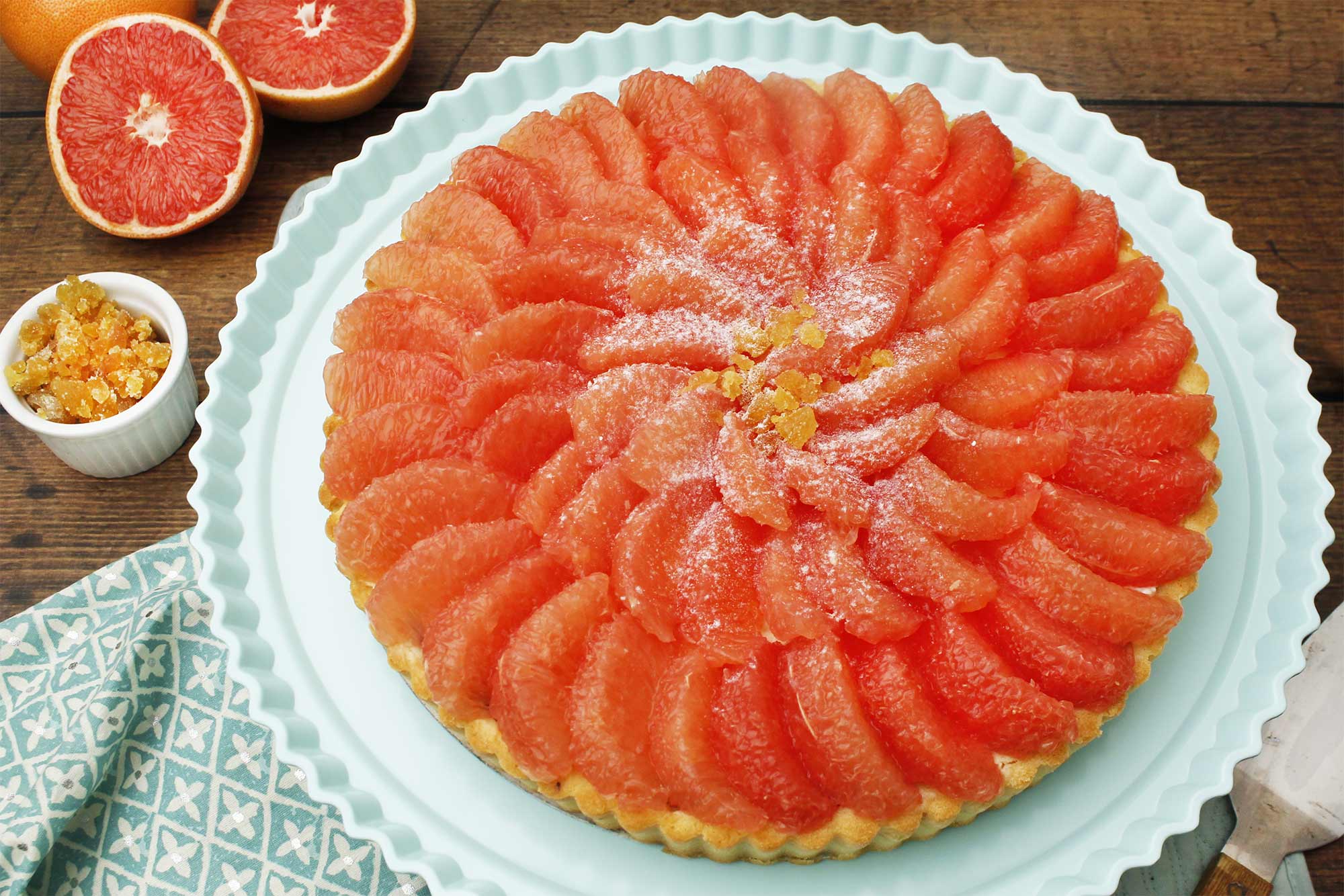 Grapefruit and Ginger Tart
With a chocolate-lined crust and gingery mascarpone filling, this grapefruit tart is as delicious as it is pretty.
INSTRUCTIONS
Preheat the oven to 350 degrees F.
Prepare a 9 or 10 inch tart pan (with removable bottom) by spraying it with nonstick baking spray. Cut out a piece of parchment to fit the size of your pan and place it gently on top of the spray.
In a mixing bowl with the paddle attachment, whip the butter and powdered sugar until light and fluffy, about 5 minutes. Add the eggs in one at a time, scraping the bowl with a spatula frequently.
Add in the flour and salt. Roll out the dough in between two pieces of plastic wrap and chill in the fridge for 20-30 minutes, until it's a bit firm and easier to handle. Then, with a floured rolling pin, roll the dough into a 13-inch round on a floured surface. Fit the dough into the tart pan (if the dough breaks, press it back together with your fingers). Press the dough against sides of the pan (add a little more dough, if needed) to reinforce the edges. Chill in the fridge for 30 minutes.
Line the shell with parchment and fill with pie weights or dry beans. Bake the dough in the middle of the oven for 15 minutes, then carefully remove the parchment and weights and bake the tart shell until golden, 15 minutes more. Cool.
Meanwhile, juice one of the grapefruits. Segment the rest by cutting the peel, including all the white pith, from the grapefruits with a sharp paring knife. Cut the segments free from the membranes. Lay the grapefruit segments on paper towels. Whisk together the mascarpone, candied ginger, 2 tablespoons grapefruit juice and 2 tablespoons powdered sugar. Add more grapefruit juice if the mixture is too thick (it should be spreadable).
Paint the melted chocolate onto the bottom and sides of the tart shell. Chill in the fridge until the chocolate gets hard. Spread the ginger mascarpone evenly in the tart shell and top decoratively with grapefruit segments. Dust with the remaining 2 tablespoons powdered sugar and serve immediately.
*Tart shell can be made a day ahead and kept, loosely covered with plastic wrap, at room temperature. Or you can wrap it tightly with plastic wrap and freeze it for later use, up to 3 months.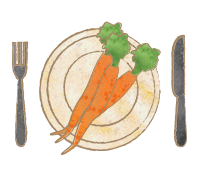 Fresh Ingredients Delivered!
We help make cooking fresh, healthy meals easy and convenient. Get creative in the kitchen with organic produce and artisan ingredients conveniently delivered to you. From the fields to your table, there is a simple way to live deliciously.