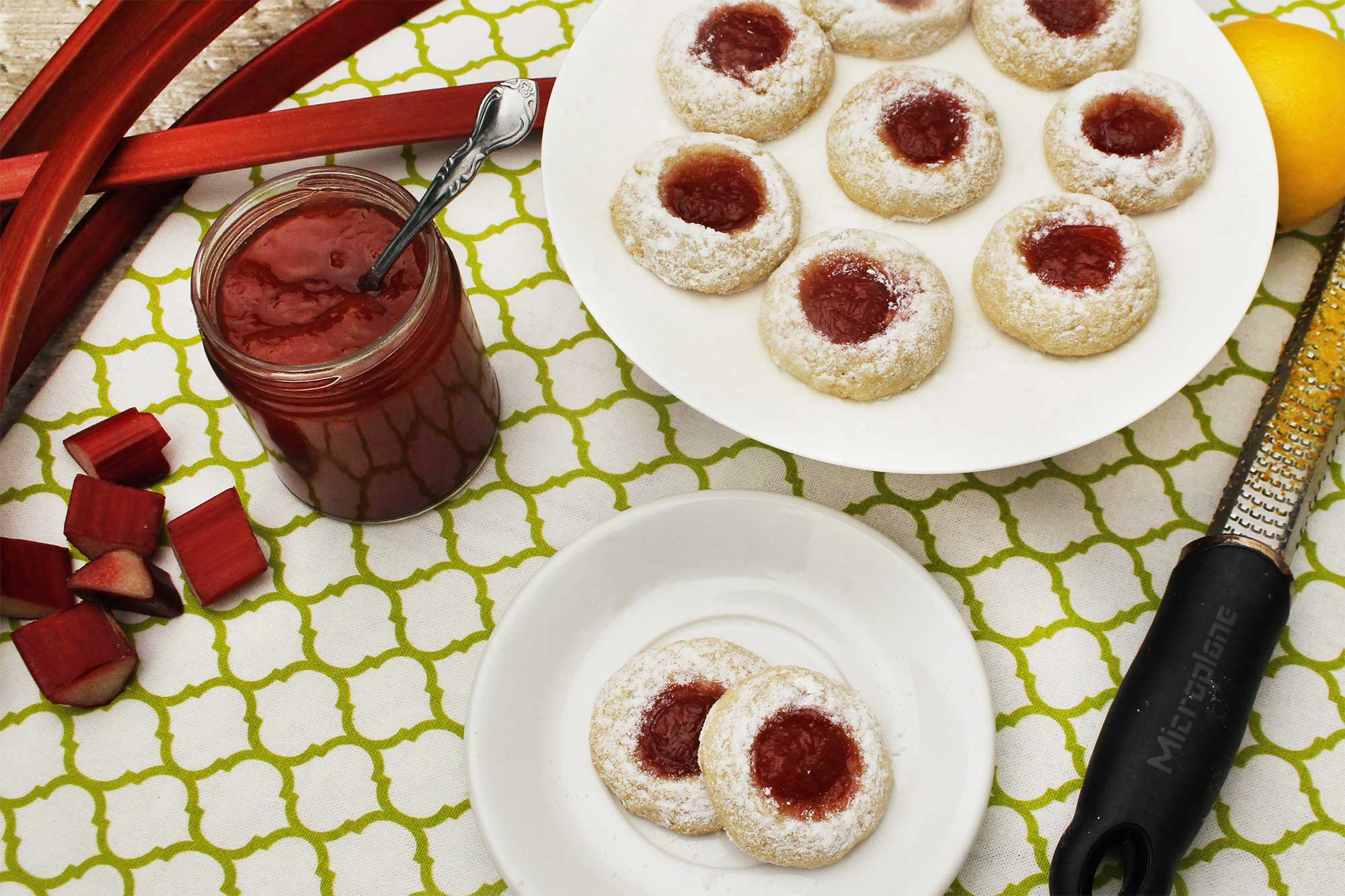 Almond Rhubarb Thumbprint Cookies
These cookies have rhubarb in them, which is technically a vegetable, and therefore they're healthy cookies. PS: any leftover rhubarb jam is perfect on toast!
INSTRUCTIONS
Make the rhubarb jam (see our recipe here).
Make the cookies:
Preheat the oven to 325 degrees F. Line two half-sheet pans with parchment paper or a Silpat.
In a small bowl, whisk the flour, baking powder and salt. In the bowl of a stand mixer, cream together the butter and sugar until smooth, about 2 minutes. Beat in the almond flour, lemon zest, lemon juice and the almond extract. Mix in the flour mixture until just combined.
Using a small ice cream scoop or tablespoon, scoop out the dough, then roll it into round balls. Place the rounds on your baking sheet, spacing them 2 inches apart. Using your thumb or a melon baller, poke a deep hole in each dough ball (If the edges of the cookie come apart, press them back together). Fill each hole with a rounded teaspoon of the rhubarb jam. Bake the cookies until they are light golden brown around the edges, about 15-18 minutes. Cool on the baking sheet before removing. Sift powdered sugar lightly over the tops of the cookies.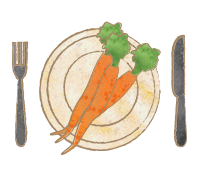 Fresh Ingredients Delivered!
We help make cooking fresh, healthy meals easy and convenient. Get creative in the kitchen with organic produce and artisan ingredients conveniently delivered to you. From the fields to your table, there is a simple way to live deliciously.