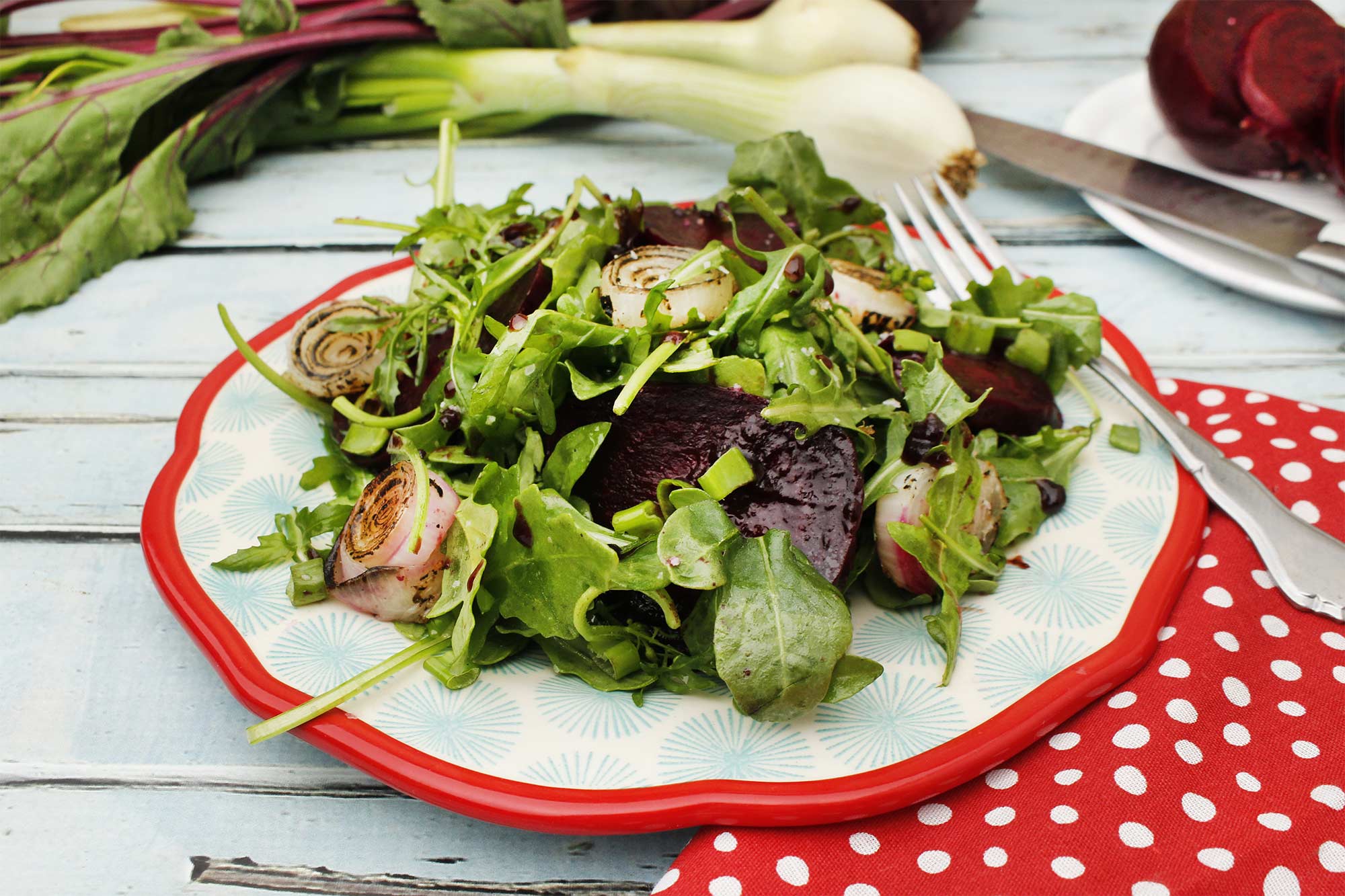 Roasted Spring Onion and Beet Salad
This colorful, and flavorful beet vinaigrette puts a super-fun twist on a classic recipe, and is the perfect complement to the roasted spring onions in this tasty salad.

INSTRUCTIONS
Preheat the oven to 425 degrees F.
Wash the beets and wrap them in foil. Place them on a baking sheet and roast in the oven, until tender, about 30 minutes. Allow the beets to cool completely. Peel off and discard the skin with your hands. Using a mandoline or sharp knife, slice the beets and set aside, reserving one beet for the dressing.
Meanwhile, slice the bulb and light greens across the grain on the spring onions, saving the dark greens for garnish. Toss the sliced onions with 1 tablespoon of the olive oil and salt to taste, and place them on a lightly oiled baking sheet. Roast the onions for 15 minutes, turning them over halfway through. They should begin to brown around the edges, but not char. Remove the onions and set them aside.

In a food processor or blender, blend together the one reserved beet, vinegar, salt and pepper to taste and the remaining 2 tablespoons olive oil. In a large bowl, toss the arugula with a little of the dressing. Place the arugula on a platter or individual plates/bowls. Arrange the sliced beets and onions on top, sprinkle with salt and pepper and drizzle with more dressing. Sprinkle on the chopped dark greens of the spring onions.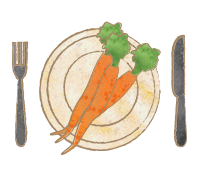 Fresh Ingredients Delivered!
We help make cooking fresh, healthy meals easy and convenient. Get creative in the kitchen with organic produce and artisan ingredients conveniently delivered to you. From the fields to your table, there is a simple way to live deliciously.