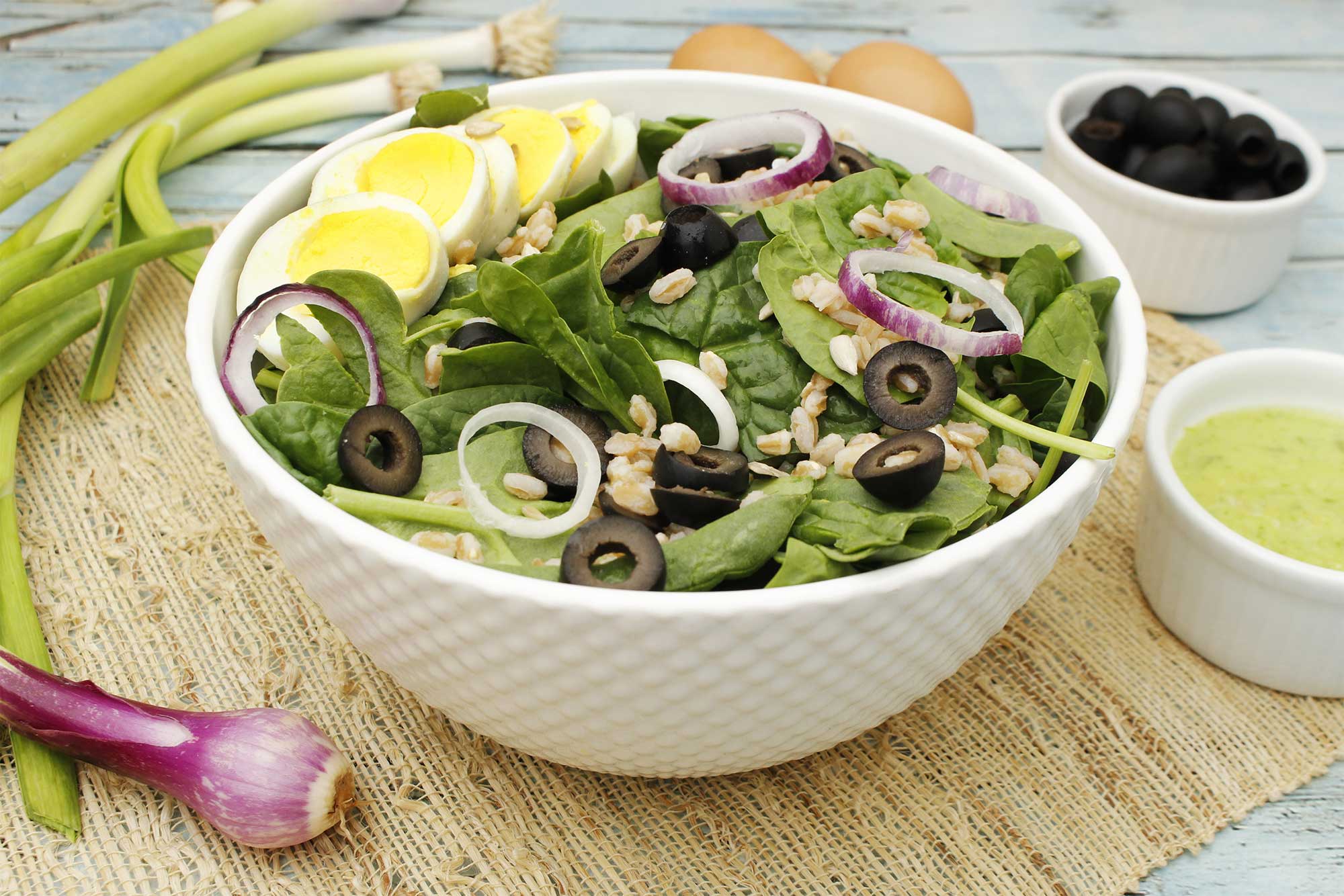 Spring Salad with Green Garlic Dressing
The grains and hard-boiled egg make this spinach salad more filling and the creamy garlic dressing is delicious!

INSTRUCTIONS
Put the eggs in a medium pot and completely cover them with cold water. Bring the water to a boil, and once boiling, cover and remove the pot from heat. Let sit for 10 minutes only! Remove the eggs from the pot and put them in an ice bath to stop them from cooking longer. Peel and set aside.
In a food processor or blender, pulse the chopped green garlic into small pieces. Add in the remaining dressing ingredients and blend until the dressing is smooth and emulsified. Taste and add salt and pepper as needed. Chill.
In a dry sauté pan, toast the sunflower seeds until golden, about 1 minute.
In a large bowl, toss together the spinach, chilled grains, toasted sunflower seeds, spring onion, sliced black olives and three tablespoons dressing.
Place the salad into serving bowls, top with sliced egg and drizzle over more dressing.
Store any unused dressing in the refrigerator.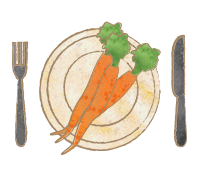 Fresh Ingredients Delivered!
We help make cooking fresh, healthy meals easy and convenient. Get creative in the kitchen with organic produce and artisan ingredients conveniently delivered to you. From the fields to your table, there is a simple way to live deliciously.