These ginger garlic green beans are so good and would be fantastic with eggplant, mushrooms, or any other of your favorite veggies. Serve as a side or with a side of rice for a more complete meal.
INSTRUCTIONS
Fill a large pot with water and bring to a boil. Blanch the green beans for 3-5 minutes, then drain and place in an ice bath to prevent them from continuing to cook. After the green beans have cooled, drain them for the next step.
In a small bowl, mix soy sauce, rice vinegar, sugar, chili flakes and pepper. Heat the oil in a large saute pan over medium heat. Cook the green beans, garlic and ginger until lightly browned, about 1 minute.
Stir in the soy sauce mixture and bring to a boil. Cook until most of the liquid has been absorbed and coats the green beans, about 2 minutes. Serve and enjoy!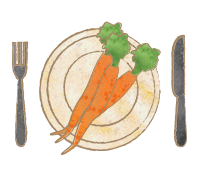 Fresh Ingredients Delivered!
We help make cooking fresh, healthy meals easy and convenient. Get creative in the kitchen with organic produce and artisan ingredients conveniently delivered to you. From the fields to your table, there is a simple way to live deliciously.