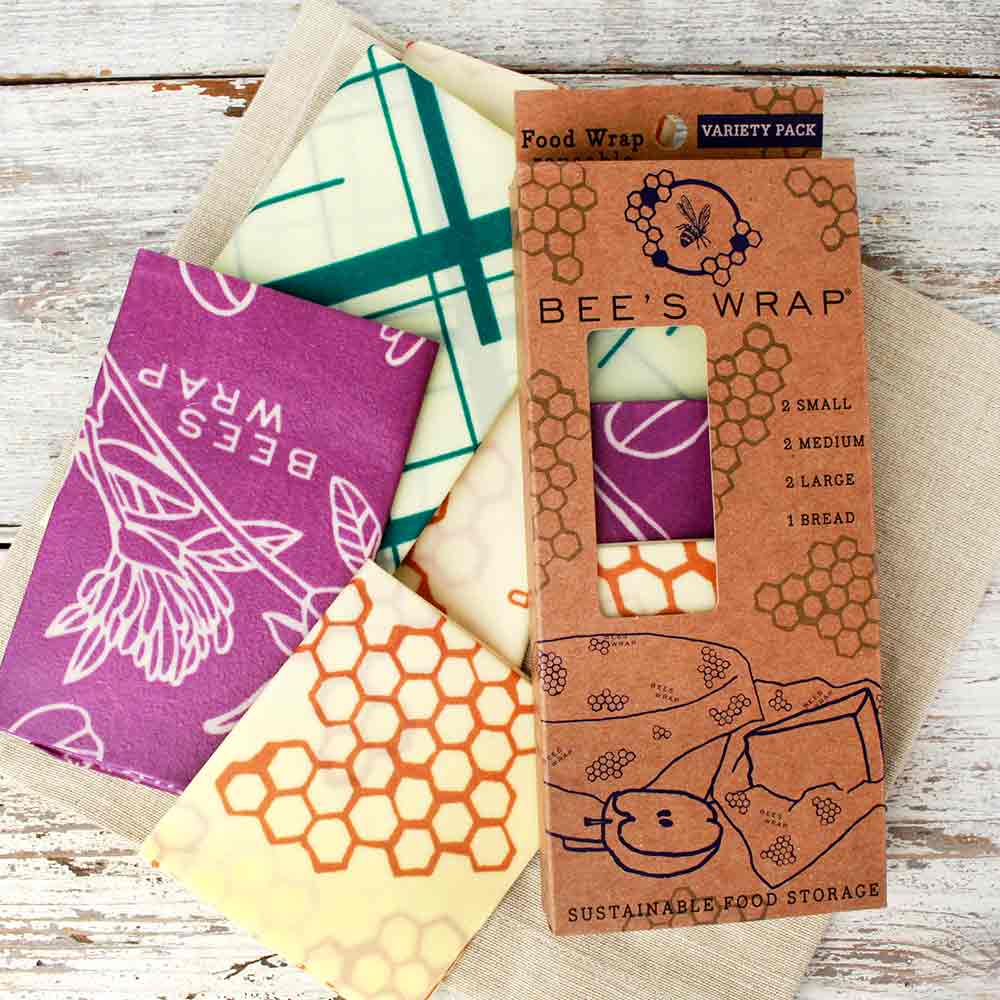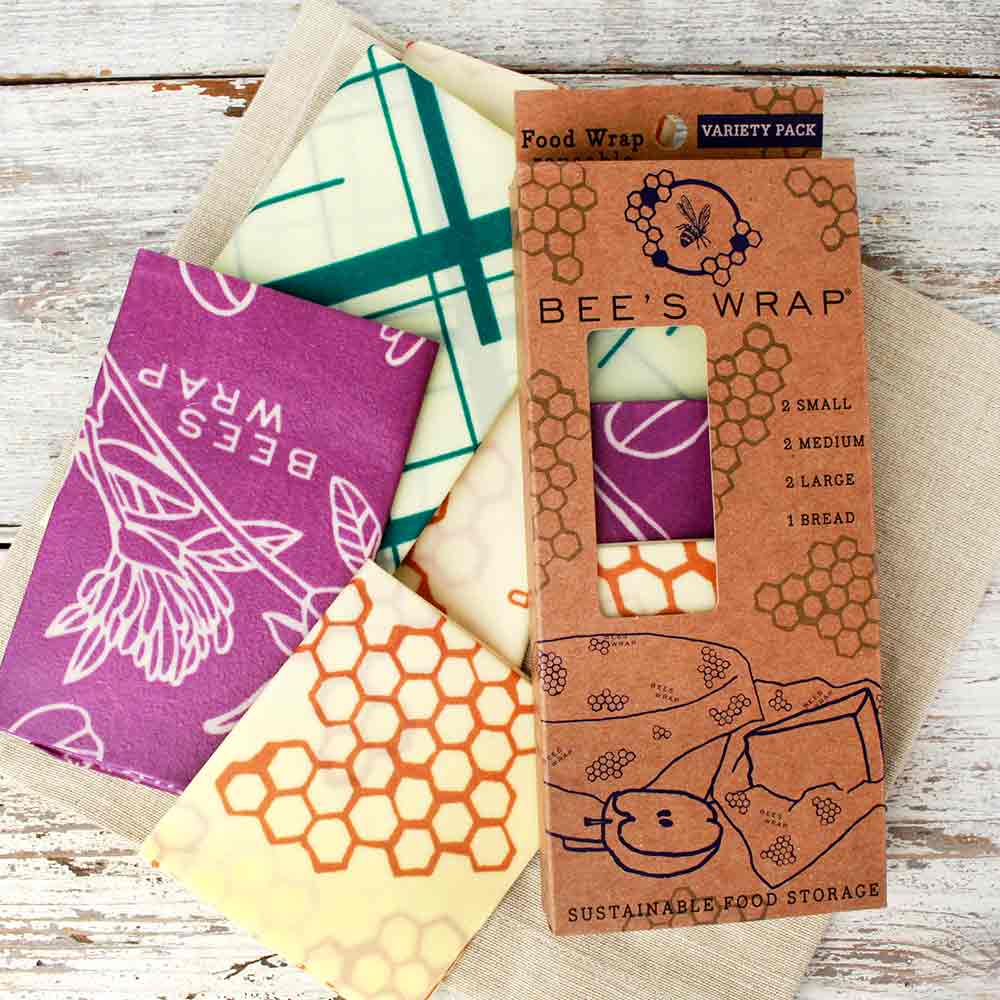 Bee's Wrap
Sustainable Food Wrap Variety Pack
Assorted 7 pack

New To Us?
Check Our
DELIVERY AREAS:
Product details
This comprehensive variety pack includes a wrap for every job in the kitchen. Whether you're storing half a lemon, bundling up a loaf of bread, or covering a bowl, Bee's Wrap has you covered. This kit includes 2 small 7" x 8" wraps, 2 medium 10" x 11" wraps, 2 large 13" x 14" wraps, and 1 17" x 23" bread wrap. These reusable wraps are made of beeswax, organic cotton, organic jojoba oil and tree resin. They use the warmth of your hand to soften and create a seal that will hold its shape. Wash them in cool water with mild dish soap.
About the producer
Bee's Wrap was founded in 2012 by Vermonter Sarah Kaeck, when she answered her own question: How could we eliminate plastics in our kitchen in favor of a healthier, more sustainable way to store our food? What she discovered is a lost tradition made new again. By infusing organic cotton with beeswax, organic jojoba oil, and tree resin, she created a washable, reusable, durable, and compostable alternative to plastic wrap for sustainable food storage.
Deliveries You'll Love

We bring organic produce, specialty grocery and hand-crafted farm products directly to your doorstep. Customize your orders & delivery schedule.

GET STARTED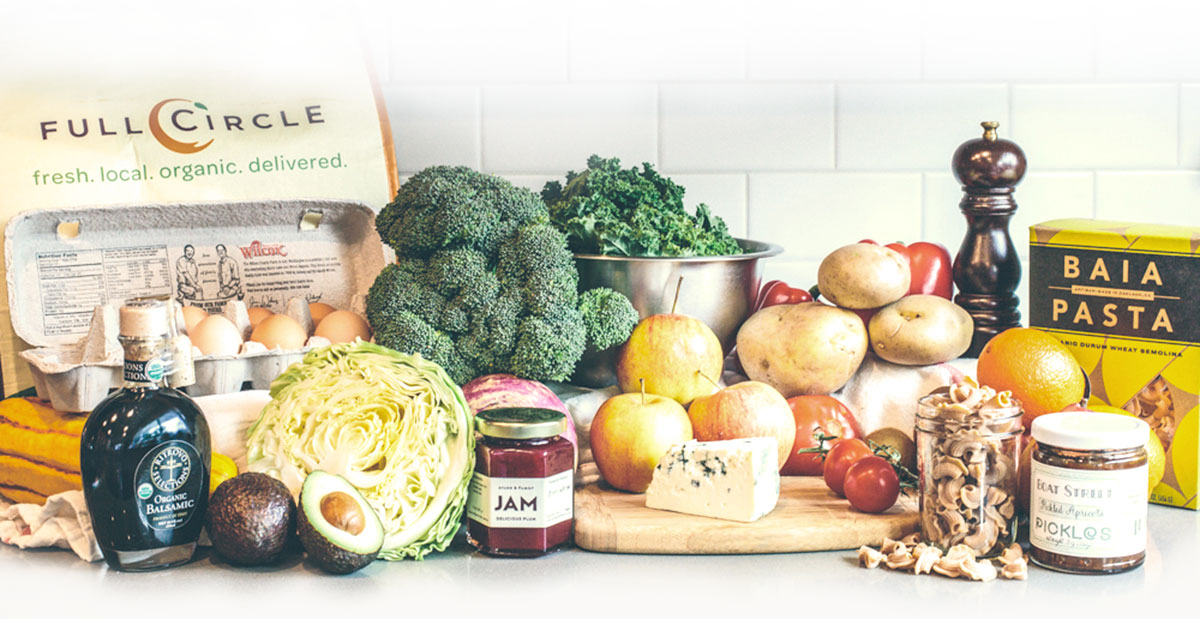 Add Artisan Farm Products

Delivered To Your Door: How Does It Work?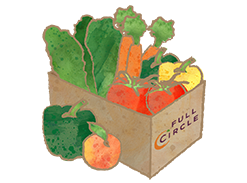 Pick Your Box
Style
Whether you are a fruit fanatic, veg head or love it all, you can choose (& change) the size & type of produce box that works for you.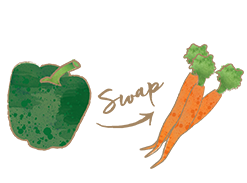 Customize Your
Produce
Want to make changes to the organic produce arriving in your delivery? No problem! It's simple to add and swap out items in our online Farm Stand.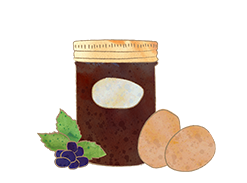 Add Grocery
Items
Add unique grocery and farm products to your delivery like small-batch honey, pasture-raised eggs, grass-fed meat, vegan proteins, artisan olive oil, fresh baked goods and more...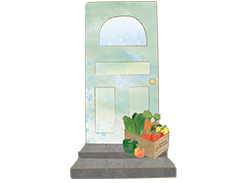 We Deliver &
You Enjoy!
Delivery to your door is included! Skip your delivery or change frequency to fit your schedule or vacations. Isn't it super fun to open your door to a delicious delivery?