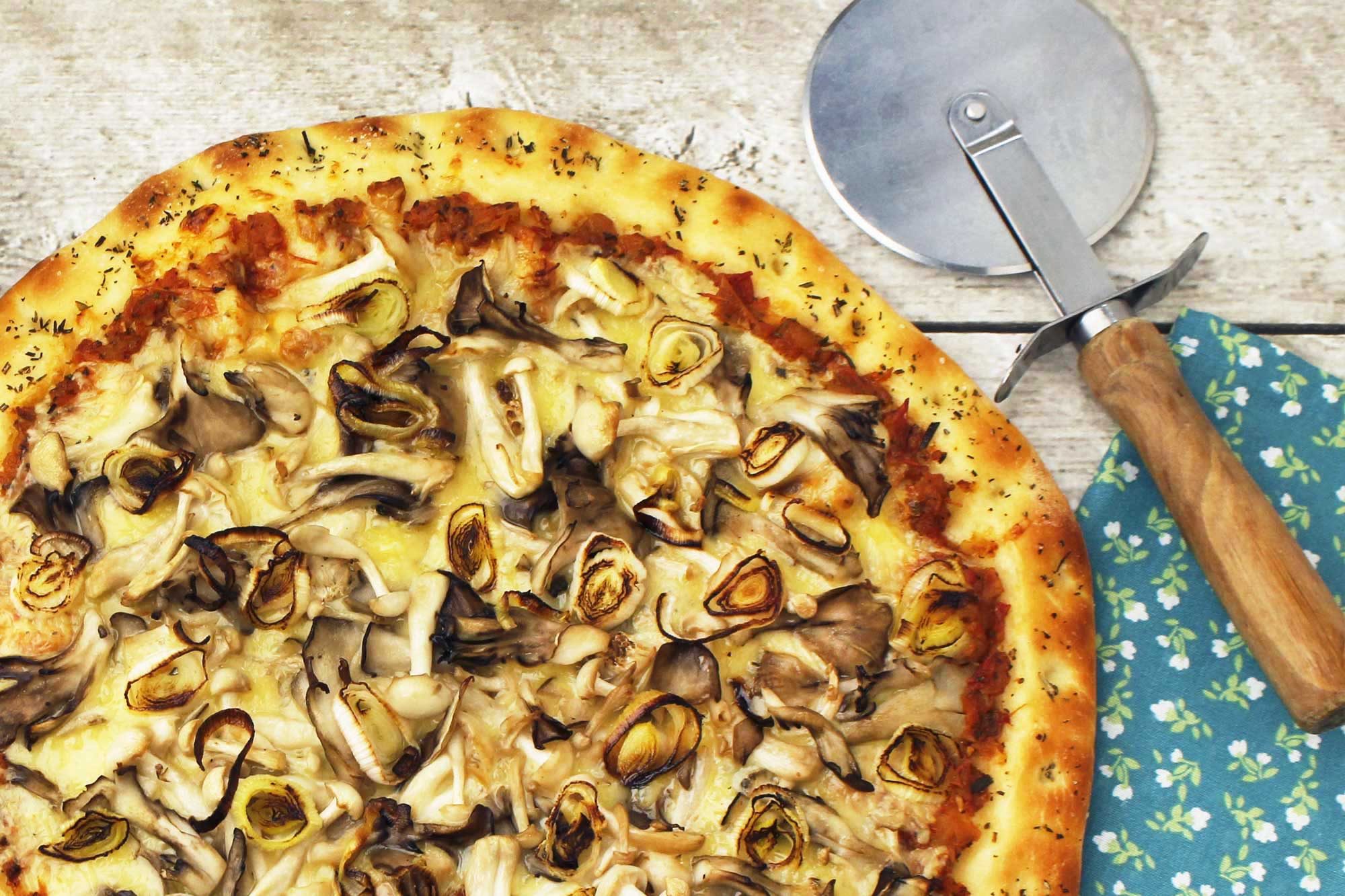 Mushrooms and leeks is one of our favorite combinations on pizza. The sea salted-herb crust is so good we don't know why we haven't been doing this to all of our pizzas!
INSTRUCTIONS
Shop our: oil, pizza dough, cheese, organic produce farm boxes
Preheat oven to 450° F.
Trim the root off the leek and cut the leek in half. Rinse under cold water to remove any dirt and pat dry. Slice into 1/8" slices.
In a large sauté pan, heat 1 tablespoon olive oil over high heat. Add the mushrooms and sauté just to soften and cook out some of the moisture, about 2 to 4 minutes. Set aside.
In the same pan, cook the leek slices until they begin to turn golden brown, about 2 minutes.
Place the dough on a sheet pan dusted with cornmeal. If using a pizza stone, follow manufacturer's instructions.
Gently stretch the dough, with lightly floured hands, into a 14-16" circle, and spread sauce to ½" from the edges.
Sprinkle the cheese evenly across dough.
Spread mushrooms and leeks evenly over the cheese.
Brush the edges with the remaining ½ tablespoon olive oil and sprinkle the edges with the rosemary, thyme and sea salt.
Bake until the crust is crispy & cheese melts, about 12-14 minutes depending on your oven.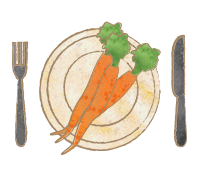 Fresh Ingredients Delivered!
We help make cooking fresh, healthy meals easy and convenient. Get creative in the kitchen with organic produce and artisan ingredients conveniently delivered to you. From the fields to your table, there is a simple way to live deliciously.